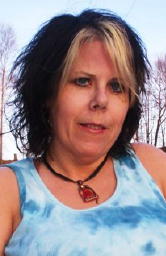 Kathleen H. Taylor
fieldaflowas@yahoo.com

Welcome back to Beason. I haven't gotten back to my regular column yet, but, I am working toward it. I do love writing this column, it has been a lot of fun. I love receiving feedback, so don't hesitate if you want to email some thoughts.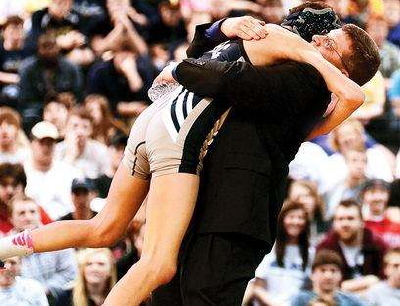 Jacob Monn, State Champ, with Rebel Wrestling Coach Alan Davis
Photo courtesy of Parkersburg News and Sentinel
How about that Rebel Basketball team? How about that Rebel Wrestling team? The kids have worked so hard and clearly hard work pays off. Congratulations to the students and the coaches. Hats off to the cheerleaders and student sections whom are there cheering their players to victory. Ritchie County High School is definitely a force to be reckoned with!
Please save the dates of March 2nd and March 23rd. Our team of volunteers (2nd Chance Prom Gowns) will be holding our prom rallys in Gilmer and Calhoun Counties. Our Gilmer location will be at the TMAD Studio located across from the Go-mart in Glenville on March 2nd. The sale will be held from 1-5 pm. We will also allow dresses to be dropped off from 10-12 am. We will have 3 drop-off days for the TMAD event. The dates are February 26, 27 and 28 from 11 am-5 pm. Be sure to clean your closet and bring that formal to our gown sale. Our Calhoun location will be the CCHS/MS in Mt. Zion on March 23rd. We are currently working on the details concerning times for the event and arranging drop-off days. As always, there will be vendors and door prizes and all your prom needs at one event. So, it is possible to take care of everything for prom in one day. We look forward to giving you all a beautiful, unforgettable prom day! We are also planning a Ritchie County Gown Rally, but, are searching for a location. We hope to obtain the Lions/Ladies Club. So, if you know any members, please feel free to pass that information along to them. We have been unable to contact them for further information.
Please still be on the lookout for our Black Lab, Slash, and his partner in crime, Billy. We've searched everywhere, followed leads and have not given up on him. We have some thoughts of where he might be, but, can't go into detail about it. We have a new pup, Lucy. She is a Black Lab mixed with perhaps some Boxer. She has taken forever to housebreak but I think she has it mastered now. She is very different from Slash in that respect. We never had to go through such drama with him. If anybody ever says that boys are easier to potty train than girls, I am going to beg to differ on that one. It has been quite a job.
I started some plants in pots this year. I have never done this before and am hoping for a successful outcome. My Mom is the Master of indoor gardening. I kill everything. So, please keep my poor little seeds in your hearts as they will be over-watered and had too much sun. I will be glad when spring comes, so, I can just blame nature for messing up my plants. Well, nature and the cows. The cows will be blamed regardless.
While we are on the subject of cows, anybody interested in some bulls? We have a couple for sale that are basically taking up space and inhaling grain. I believe they are part Hereford and Angus. There may be a dash of Limousine in them as well. Please contact me and I can put you in contact with the Keeper of the Cows.
We are supposed to be taking a trip to Disney World over Spring Break. If it actually happens, I am sure I will need medication when we return. I can already hear Avery's words of, "Are we done yet?". That trip should be worthy of a lot of stories. Be on the lookout for the column following the trip. It should definitely be good for a laugh.
Little League is right around the corner. We got the "magical" call yesterday. Avery has been chomping at the bit all winter. He has an interest in playing youth football this summer as well. I have no clue about that program. So, if anyone out there has any tips for me, please let me know.
I will be ending today's column as usual with a quote. The quote is as follows, "But friendship is precious, not only in shade, but in the sunshine of life, and thanks to the benevolent arrangement the greater part of life is sunshine."-Thomas Jefferson.