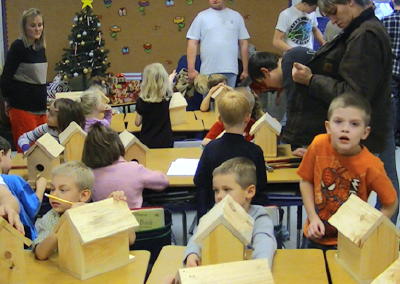 Submitted by Sarah Luczak
School Counselor
Calhoun-Gilmer Career Center
The Building Construction class at Calhoun-Gilmer Career Center recently prepared bird houses to assemble with elementary students at Pleasant Hill Elementary School.
Mr. Paul Parsons, Building Construction instructor, organized this event in collaboration with the 1st grade teachers. Each student, assisted by CGCC Building Construction students were able to build their own bird house to take home to their families for the Holidays.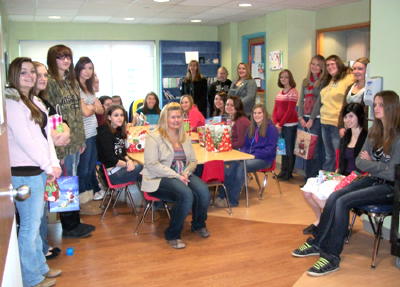 Health Occupations students at the Career Center visited CAMC Women's and Children's Hospital in Charleston on Dec. 17th.
The group presented gifts to the children in the Pediatric Ward, including coloring books, toys, pacifiers, bibs and candy. Mrs. Karen Blankenship, Health Occupations instructor and her students enjoyed bringing Holiday cheer to these children in need.