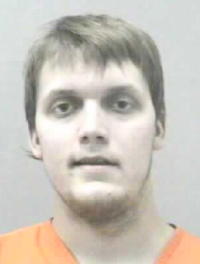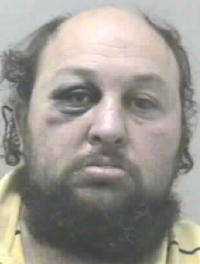 Shane Stephen Holbrook (left) Randall Eric Lambey
UPDATE - What police was calling a home invasion at Big Otter where a man claimed he was beaten by two men related to his girlfriend, appears to have taken some new twists.
The victim, Randall Eric Lambey, has now been arrested and is in Central Regional Jail on failure to pay child support. He is being held on $15,000 bond.
One of his alleged assailants, Shane Stephen Holbrook, 24, is being held in Central Regional Jail on a charge of a felon in possession of a firearm. His bond is $100,000.
Police said Holbrook has a long criminal record.
The duo in the assaults, including a juvenile, had also been charged with kidnapping, attempted murder and conspiracy.
ORIGINAL STORY - A home invasion attack on Moore Fork Road near Big Otter in Clay County just after midnight Sunday has been called "terrorism and torture."
"It was an assault that occurred for over a course of six hours," said Trooper Scott L. Bass of the West Virginia State Police.
Police say a teenager and 24-year old Shane Stephen Holbrook kicked in the door of 42-year old Randall Lambey's house and beat him over the head with a crowbar before dragging him to the kitchen.
Holbrook is being held on $100,000 bond.
"(They) bound him against his will and from there commenced to strike him repeatedly with objects, kicking and punching, and also firing weapons inside the house at a close proximity to him," said Trooper Bass.
Gunshot holes were found throughout the house.
Police told media that the suspects knew Lambey, he had been dating their mother.
"The victim stated that the two suspects appeared to be very high on some sort of illegal substance and he stated that they didn't seem to be in their right mind," said Trooper Bass.
After the hours long attack, Lambey managed to call the State Police. The Clay County barracks is a short distance away near the I-79 exchange at Big Otter.
Responding to a BOLO, police from multiple counties responded and caught up with the suspects at Putnam Square in Putnam County, where they were arrested.
They are being charged with kidnapping, attempted murder and conspiracy, among others.
Holbrook had a warrant for his arrest in Florida and had been on the run, Trooper Bass said, saying the man has an extensive criminal history.
"He's got a rap sheet as long as my arm," Bass said. "I think when they faxed it to me it was 29 pages."
The victim refused treatment.
ORIGINAL STORY - State Police say a man and a teenager busted down the door of a house at Big Otter, not far from the I-79 interchange and near Clay's State Police barracks.
They reportedly fired several shots.
Two individuals have been taken into custody.
Authorities are saying the victim was beaten, threatened with a gun and robbed.
State Police issued a BOLO for a car seen leaving the scene of the invasion.
The vehicle was tracked down by police near Liberty Square in Teays Valley in Putnam County.