Danielle Kendall - Calhoun County High School - GPA: 3.3
In addition to representing Calhoun County High School
at Rhododendron Girls State and the Hugh O'Brian Youth
leadership forum, Danielle also is a member of the school's
leadership program. She has been involved in cheerleading
and gymnastics and has competed in local pageants.
Danielle plans to attend Glenville State College and double
major in criminal justice and behavioral science. She would
like to work toward a master's degree in criminology and pursue
a career in criminal profiling with the federal government.
Nearly 200 high school students and their family members and friends attended the fourth annual EQT Students of Excellence scholarship awards ceremony Dec. 1 in Charleston.
The event celebrated the achievements of 58 college-driven seniors from throughout the state who were recognized for their academic accomplishments and for giving back to their communities.
EQT sponsored $1,000 scholarships for 55 students — one from each West Virginia county — and three full-ride scholarships worth up to $18,000 per year.
The Dec. 1 event, sponsored by EQT and The State Journal honored these students, who are interested in studying everything from engineering and computer science/information technology, to energy and environmental safety science.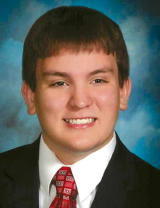 Christopher Luzader - Braxton County High School - GPA: 4.2
As president of his school's chapter of Future Business Leaders of America, Chris already has taken his interest in technology to new levels. His Twitter account has more than 40,000 followers and he was named last year by PC Mag as No. 20 of the top 100 people to follow, just under Bill Gates and Barack Obama and above Conan O'Brien and Howard Stern. He also serves as vice president of the National Honor Society and has a part-time job at Kroger.
Chris plans to attend West Virginia University and major in management information systems.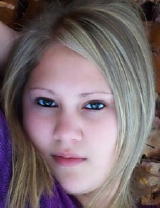 Courtney Adkins - Clay County High School - GPA: 3.7
Courtney is a member of the National Honor Society and volunteers with the elderly in her community. She is involved in the GearUp program and also plays piano at her church.
Plans: Courtney plans to attend a four-year college and get an advanced degree in the medical field. She wants to become a registered nurse.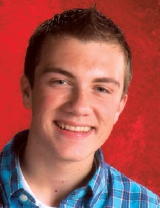 Conner Ferguson - Gilmer County High School - GPA: 4.0
The captain of the varsity cross-country team and former co-captain of the track team, Conner received the West Virginia Federation of High School Athletes School Sportsmanship and Spirit Award. He is student council president, a member of the National Honor Society and Young Democrats. In addition to his school work, sports teams and extracurricular activities, Connor has volunteered for Relay for Life and Energy Express.
Conner is considering several four-year colleges in West Virginia, and he plans to study business and political science. He wants to eventually get into politics.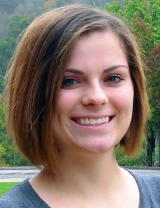 Samantha Lucas - Roane County High School - GPA: 4.0
Samantha is active in her school's chapter of Future Farmers of America and in her local 4-H chapter. She's involved in student council, RAZE, Future Educators of America and volunteers at the PATCH 21st Century Learning Center and at her church. She also worked at three part-time jobs.
Samantha wants to attend West Virginia University and she is interested in a career as either a physical therapist or a nurse anesthetist.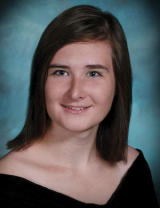 Rachael Williams - Wirt County High School - GPA: 4.0
Rachael has served in leadership positions in both the school and state chapters of Hi-Y, and she's a member of the band, Future Business Leaders of America and the golf team. Rachael also has served as both a volunteer and paid tutor for the GearUp program. She attended the Governor's Honors Academy and was selected for the state honors band.
Rachael hopes to major in biology at West Virginia University and then pursue a graduate degree in genetics.