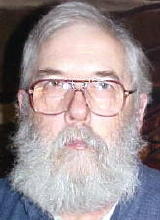 By Alvin Engelke
alvinengelke@hotmail.com

The Creston auction will be Saturday, December 1, starting at 6 P. M. at the Creston Community Building. It will be a time to pick up stocking stuffers and get all sorts of goodies for the Holidays.

The Wirt Oil & Gas group will hold a meeting Saturday, December 8 at 9 A. M. at the high school in Elizabeth to go over the oil and gas lease to cover the Marcellus shale acreage that has been put together to go out as a package bid to companies that are in the area or want to establish a base of acreage to get in on the action. According to Noble Energy, a firm that paid Consol $7,100/acre for Marcellus rights the local area has "wet" gas which means that there are lots of goodies in the gas stream, making it, under current conditions 3 or 4 times more valuable that "dry" natural gas. Leases elsewhere have fetched bonus amounts of thousands/acre and gross royalties of at least 20%. Some local folks have a problem understanding that West Virginia is the middle of one of the largest oil and gas fields on the planet. Of course Wirt County was one of the main areas back in the 1850s in the first oil boom. Money from the first oil boom was the funding mechanism for West Virginia becoming a state in 1863.

The Creston Christmas party is scheduled for December 15th at 6 P. M. at the Creston Community Building. Donations of candy & such are still needed. Also the regular business meeting of the Creston Community Building will be at 7 P. M. on Tuesday, December 4th.

Deer season has been the big thing in the Creston area with a number of critters harvested. One local resident has been feasting on fried deer liver, onions and gravy -- health food. The big talk was the trophy buck that Randall Arnold killed north of Arnoldsburg which had 13 points and weighed 175 lbs dressed. Ray Gumm noted that a tine had been broken off when it was shot and an extensive search of the area didn't find the 14th point. Pictures are on the world wide web for all to see.

Teddy Parsons had looked forward to deer season since last year and had saved his vacation to search for and harvest big antlers. However, he came down with a flu like illness and got to spend most of the time inside.

Donald Rhodes, age 81, suffered a massive heart attack at the home of Dickie Deel Friday evening and passed away in the ambulance on the way to the hospital. Earlier in the week Don had driven Dickie to Elizabeth. Sister Becky is presently staying with Mia & Sue Ann. A service has been scheduled for 4:30 P. M. Tuesday at the Matheny Funeral Home in Elizabeth.

Rev. Keith Belt filled his regular appointment at the Burning Springs M. E. Church and his mother was able to come with him for the first time in quite some time. Keith noted he got a 6 point but his Uncle Ken beat him with an 8 point. Some noted that antlers do not cook up very well unless they are ground up in a powder sometimes used to enhance the abilities of old men, sorta like ginseng with elderly Chinese.

Rae Schenerlein is off to the Cincinnati Children's Hospital for a follow up and additional tests. She is doing much better than previously and is a happy little girl.

Harold & Rick Headley were visiting Harold's sister Bessie Arthur and doing some deer hunting.

The comely Renee Gray noted that she was 0 for 3 in her attempts to harvest a wily buck but felt that she would have better luck during the second week.

Charles Russell was calling at the Miletree Center in Spencer visiting with brother Euell, Ray Gumm & Parris Parsons. Parris noted that he got to meet his new grandson-in-law, a gentleman from Argentina who speaks fluent English. He and the granddaughter both work at a computer place in San Diego.

The price of gasoline jumped 30 cents/gallon in the Parkersburg area reflecting, no doubt the future for both fuel and food as the currency is devalued as part of the "fundamental transformation of America."

One local fellow is always behind finally got his potatoes dug. Seems that the deer had been graveling them.

The tangled tale of the murder of the ambassador & three others in Lybia continues to get more complex. Seems the ghostwriter for Paula Broadwell's biography of Gen. Petreus is an employee of the Washington Post, part of the liberal media that is hostile to the military and both Mrs. Broadwell and the twin Tampa hostesses at McDill AFB were regulars at the White House & other political functions. The question is, "Who let the men there be killed and wouldn't allow rescue until many hours later even though the entire event was viewed in the White House, at the State Dept and elsewhere in real time." In other news from far away that impacts the entire world the Egyptian dictator (now) and Madame Hillary "arranged" a cease fire that was announced by the terrorists Hamas before Hillary even arrived on the scene to keep Israel from wiping out the sworn enemy which is now rearming & fixing the smuggling tunnels to get more weapons from Iran, a nation that has vowed to destroy both the Little Satan [Israel] and the Great Satan [America]. It has been concluded that the activity in Lybia was related to the US running guns to the Muslim Brotherhood, one of whose members is the new Egyptian dictator and whose goal is destroying Israel. While all this is half a world away such things seem to "come home to roost" locally. Also there is an "old book" that discusses what happens to those that "curse Israel".

One local producer received his gas check from Hope Gas [he sells directly to the retail part of the Rockefeller firm] and determined that he was paid $1.88 for the gas. Taking into account inflation he allowed that was the lowest price paid since "the great depression". As one might say, "Change you can believe in!"

A local resident received on Saturday a letter that had been mailed on September 15th from Michigan. There was a problem with the zippy code but . . .

Charles Russell noted that there was a big crowd at the Space Dock over the weekend.

The price of local Pennsylvania grade crude oil rose to $87.78 with drip, formerly called Appalachian light sweet fetching $77.75 with Marcellus & Utica light $82.14 and medium $89.28. A number of Marcellus wells are making hundreds of barrels/day.

The big eared one says that the rich don't pay their "fair share" but it was noted that the top 5% presently pay 40% of all income tax. Of course Karl Marx said from each according to his ability and to each according to his need [the need obviously being determined by the ruling class].

Irvin Walker was doing some excavating for Rick Tucker.

For those who are interested one can participate in drilling shallow wells [Berea] that cost [to the investors] $775,000 each with a 70% NRI.