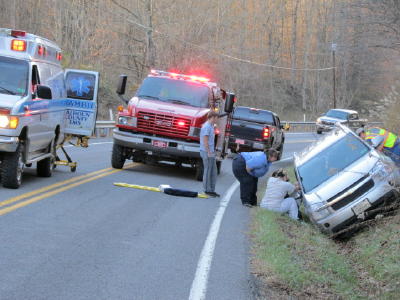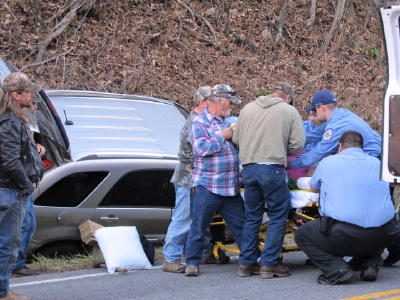 Woman had to be extracted from vehicle after crash on US 33-119
A 54-year-old Sand Ridge woman was injured Sunday afternoon when her vehicle went out of control, striking an embankment on US 33-119, east of Sand Ridge at the foot of Bear Fork Hill.
Darlene Nicholas, 54, had to be extracted from the vehicle by Calhoun EMS and the Arnoldsburg VFD. A passenger in the vehicle was not injured.
Nicholas was taken to Roane General Hospital suffering from pain related to the accident, a family spokesperson said she has multiple health problems and recently had open heart surgery.
Firemen had to stabilize the vehicle from tipping over during the extraction.
A family spokesperson said Nicholas was traveling east on US 33-119 when she met a vehicle left-of-center, swerved right striking a guard rail, then going out of control, crossing the highway and hitting the hillside.