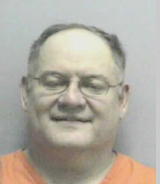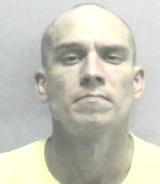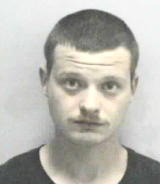 (L-R) Richards, Wine and Estep
Former Grantsville resident John Manis Richards, 48, of Parkersburg, has been arrested by the WV State Police for allegedly breaking and entering the State Police barracks at Harrisville about three weeks ago.
Police say they have also arrested 33-year-old David Wine and 25-year-old William Estep, the three men apparently worked together to get inside the detachment.
The trio supposedly broke into the evidence room and a firearm has now been recovered police believe was taken.
Police have yet to say what other items were taken from the evidence room.
Police say the arrests followed an in-depth investigation with the help of many police departments.
The three are in North Central Regional Jail with $100,000 bonds.
Richards has a long criminal history in West Virginia and Ohio, with officials saying he has had at least 35 charges with at least six convictions.
Richards was known in Calhoun as the editor of "The Lone Meth Ranger," which purported to be waging war against meth-makers.
But Richards himself was arrested by the State Police on meth charges, after which the evidence against him disappeared from the evidence room at the Grantsville barracks.
An internal investigation of then detachment commander Sgt. C. J. Ellison led to his leaving the agency.
Richards was later convicted for the theft of materials from Hardman Supply in Glenville, and served a prison stint.
For more see newsandsentinel.com
JOHN MANIS RICHARDS SENTENCED 1-10 IN STATE PEN
RICHARDS SURRENDERS TO OHIO OFFICIALS - Gives Up Two Year Extradition Battle
RICHARDS ARRESTED IN SOUTH GRANTSVILLE METH BUST - Charges Say Minor Child Exposed
CALHOUN MAN BEATS METH RAP AFTER STATE COP THROWS AWAY EVIDENCE
RICHARDS "SINGLE-HANDEDLY STOPPED METH PRODUCTION" IN CALHOUN - Tape Showing Drug Surveillance