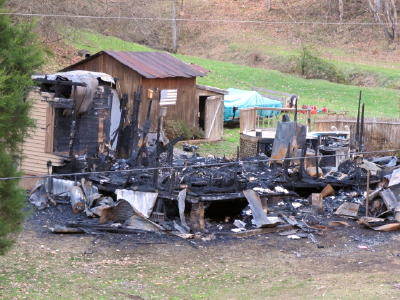 Family residence of Grantsville policeman burns to ground
The home of the family of Grantsville policemen Joey Garrett burned to the ground last week.
The Carafelli family residence about three miles from Normantown was a total loss when firemen arrived.
A benefit for Joey Garrett and his family, Chris, April and Chrissy Carafelli will be held today from noon to 6 p.m. at the Grantsville Fire Department.
Food will be available, soup beans, cornbread, fried potatoes, ham, drink and dessert.
Organizers are encouraging community members to join the event "to help raise money for this family as they try to rebuild their lives."