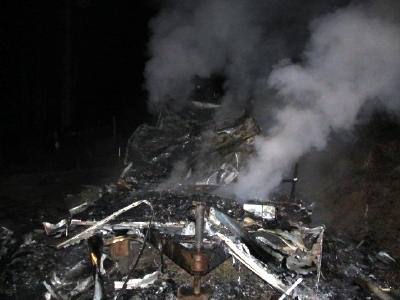 Camper totaly destroyed in blaze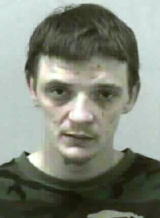 A Stinson Road woman (Mud Fork) reported to 911 that a male subject had set fire to a camper, and was attempting to enter a house, "pounding on doors and windows."
State Police from the Grantsville and Clay detachments responded to the scene and arrested Allan Nelson (left) age 27, and charged him with 1st degree arson.
He is being held in Central Regional Jail on $50,000 bond.
The Upper West Fork VFD responded to the blaze Wednesday at 9:16 p.m. The camper was a total loss.
Calhoun EMS also responded to the scene.
The incident was at the same site where a mobile homes burned to the ground in 2011, about one-half mile off State Rt. 16.
See FIREMEN FIRST FEARED OCCUPANTS COULD HAVE PERISHED IN MUD FORK FIRE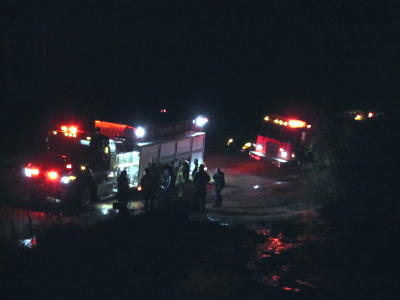 The Upper West Fork VFD responded to Tuesday's blaze