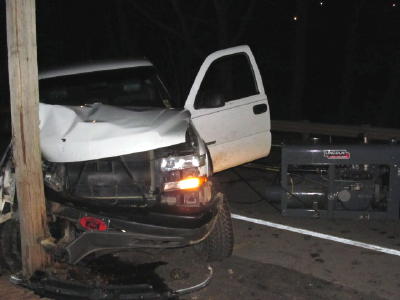 2:50 AM EDT SUNDAY - A truck traveling south on State Rt. 16 crashed against an electric pole on High Street in Grantsville.
It was the third truck wreck in the county during the past 24-hours.
The driver of the vehicle was taken to Charleston Area Medical Center for treatment of injuries by Calhoun EMS, reportedly treated and released.
The truck was heavily damaged with a large welder thrown from the vehicle.
The Grantsville VFD responded.
The WV State Police investigating.
Responders went to truck accident on Nobe Road, a short distance from Five Forks/Rt. 16, about 1 a.m. Saturday morning after it rolled-over.
The driver of the vehicle had left the scene when responders arrived.
A driver failed to negotiate a 4-way intersection at Hur at 7 p.m. Saturday, rolling the vehicle over a hill into a highway. No injuries.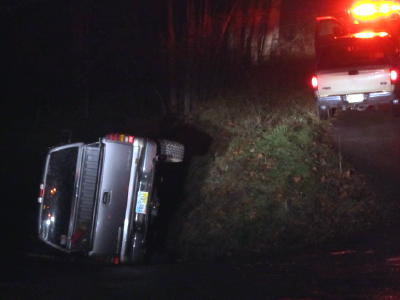 A pick-up truck failed to negotiate a four-way intersection
at Hur Saturday night about 7 p.m., rolling over onto Rowels
Run Road, no injuries reported, with the Grantsville VFD, and
Calhoun EMS responding to the incident, police are investigating