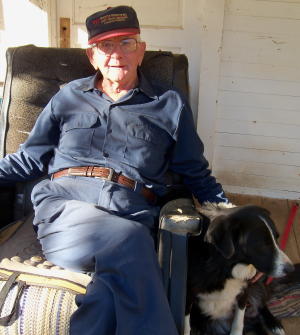 Arnett and his faithful dog at his Gip farm
2012
Arnett See, 88, a well-known resident of Gip (Elmira), Braxton County, was buried Sunday in the See Family Cemetery, following a service at the Stump Funeral Home in Arnoldsburg.
See is among the last old-timers of his generation in the Gip community, well-connected to the land and his neighbors.
"I've tried to do my part," See said in 2011. "Livin' here has been good to me."
He was a U. S. Navy veteran serving in World War II and was a life long farmer, heavy equipment operator and school bus driver.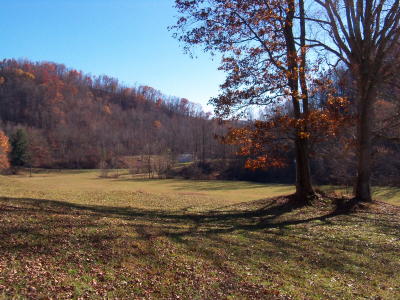 The pastoral farm land at Gip is a
pleasant view, the long-gone village ...
... once had this store and post
office, among other places of trade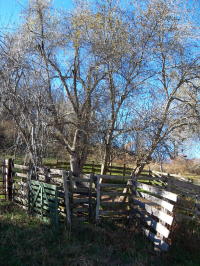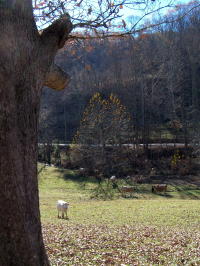 The village and community in Braxton
County rests near the Calhoun County line
See complete obituary Arnett See