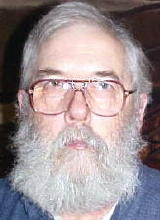 By Alvin Engelke
alvinengelke@hotmail.com

Rev. Keith Belt filled his regular appointment at the Burning Springs M. E. Church. His mother is to consult with her physician.

Nancy Engelke has been on the sick list.

Matthew & Patrick Shimer were attending to business in Glenville over the weekend.

Several local residents attended the Black Walnut Festival in Spencer. Mrs. Tanner reported that she got to ride in the parade. Frank Hodgen, age 88, passed away in the Akron area. He was the son of Thomas & Lottie Hodgen of Sanoma and was a descendant of Henry Cooper.

The Creston area Halloween party is scheduled for October 27 at the Creston Community Building. Folks should make plans for the "gala" event. Featured this year will be a big wedding. Also candy and items for treat bags are needed.

Proverbs 29:9 says "If a wise man contendeth with a foolish man, whether he rage or laugh, there is no peace." Those who watched the 'debate' said such summed up the doings Thursday evening.

W. Harrison Schenerlein IV and his mother visited the replicas of the Nina and the Pinta at the harbour in Marietta.

There will be an indoor sale to benefit cancer victim Stanley Hunt on November 1, 2 & 3 at the Burning Springs Community Building. For details contact Sheryl Belt or Janet Jett.

Cap'n & Mrs. Spock were calling at Mouth of Seneca and viewed the spectacular leaves up in the higher elevations of West Virginia.

Parris Parsons reported that his wife celebrated her 88th birthday. She noted that they got married in Atlanta during World War II. He said she followed him down there but she noted, "He paid my way".

A good crowd was on hand for Dora O'Dell's 100th birthday party. Gay Park noted, "I first met her when I was 28 years old."

Charles Russell was calling on brother Euell at the Miletree nursing home. He brought Euell up to date on their Aunt [Nancy] Belle's funeral October 8 at the McCray (Snyder) graveyard at Creston.

Adam & Anna Yates were visiting in Austin & San Antonio, Texas where they visited the Alamo, River Walk and other tourist highlights including a boot shopping experience at Allen's Boots. They tried the mechanical bull but were quickly "put in their place".

The first amendment continues to be under attack in America as the government still has the maker of the "movie that made the moslems mad" in jail even after sworn testimony made clear that the 9/11 attack in Lybia was planned by Al Quaeda and there was no demonstration over a film no one ever saw. Christians & Jews may be attacked, smeared, lied about but the pedophile who married a nine (9) year old girl is off limits or so says the Big Eared One.

Numerous local residents noted the increased volume of frac trucks and pipe that is going up and down Route 5 through Creston.

The price of local Pennsylvania grade crude oil is $92.26 with Appalachian light Sweet (drip) fetching $80.63, Marcellus & Utica light $86.26 and medium $93.76/bbl.