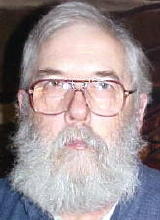 By Alvin Engelke
alvinengelke@hotmail.com

A large crowd was on hand for the dip & donate meal, sing and auction to help with Carl & Donna Ferrell's medical bills. Anna Border, David Roberts Janey Wigal and Reggie Grimmett, as well as the Lowe family were all present for the occasion. Teresa Starcher, John Griffin & Janet Jett provided music for the event. Likewise a big crowd was on hand Saturday evening for the monthly Creston auction.

A number of Creston area residents attended and participated in Pioneer Day in Elizabeth. A special addition were the tours of the McClung Morgan house conducted by "Kate McClung, the widow of Dr. McClung." The real Mrs. McClung had a Creston connection, she being a descendant of Jonathan dePue.

Rev. Keith Belt filled his regular appointment at the Burning Springs M. E. Church & served Holy Communion.

The Wirt County Republican Executive Committee will hold their meet the candidates, etc. dinner Saturday, October 13th at 5:30 P. M. at the Senior Citizens Center in Elizabeth.

The Wirt County Farm Bureau's annual dinner meeting will be at 6 P. M. at the Wirt County High School cafeteria on Tuesday, October 16.

Letters have been sent out about the proposed closing of the Palestine post office. The letters are two pages of fuzzy print and patrons should be very careful to fill out both page 1 and page 2 and return them after making a copy for one's record. Also one needs to contact the federal representatives. The postal folks will say "we're independent" but they also are well known for their very careless handling of the truth. putting matters in a nice format. As is very obvious, the postal system has very bad management which seems to be politically protected and administratively entrenched. Perhaps if they went bankrupt a special receiver could fire them all and cut off all their lucrative 'bennies'.

Danny Walker, age 50, was laid to rest in the Knight or Big Bend cemetery. A long time worker and equipment operator in the oil field he had been having trouble swallowing and then died suddenly.

Nancy Belle Wright passed away up in Ohio. She was the last surviving member of the Bert Woodring family and was the widow of Hurshel Wright. Burial is to be Monday afternoon in the Snyder [McCray] cemetery at Creston. She once recounted walking up the river to visit her parents and then, the next day or so, finding out that she had walked over [just after dark] the spot where Frank Hopkins was murdered.

Ava Ruble age 91 passed away after an extended illness. She and her late husband Jim had a big farm on the Enterprise road at the Cherry ferry.

The Wirt road crew has been putting down more blacktop as they work their way down Ann's Run toward Creston. It is hoped that the the Roane road crew fixes the approx. 1 mile stretch to make the blacktop complete from Creston to Spencer. Mr. & Mrs. Jim Bush were attending to business recently in Berlin Ohio and were, in fact, dining in the same restaurant (Boyd & Warthers) as were some Creston folks.

While negotiations were taking place with Antero over a group of leases it was learned that the Colorado based firm had deducted $2 million of expenses from the gross sales of gas from a well before the royalty was calculated and then additional deductions were taken from the "net". An Antero spokesperson said, "That is how we routinely do business." It was noted that this was on a lease that called for a gross royalty when, if fact, 39% was taken off the top before royalties were calculated.

It was learned that Noble Energy, the outfit that paid CNX [Consolidation Coal] $7,100/acre for the Marcellus is ramping up their activity preparatory to extend their drilling operations in the area.

It was learned also that Chesapeake hit an oil well while drilling the vertical part of a Marcellus well. Ergon hauled out at least 21 tankers before the company cemented off the oil. Then the Oklahoma City based firm said, "Oh, we didn't encounter any oil." 21 tankers x 160 bbl/tanker x $90/bbl = $302,400.00.

Out in the land of Fruits & Nuts [California] gasoline is heading for the $6 marker. Of course there they must have special blends by federal mandate and drilling in most locations is prohibited. On the local scene the price of Pennsylvania grade crude is $90.28 with drip fetching $78.93, Marcellus & Utica light $84.44 and medium $91.78.

A number of local residents watched the "debate" the other evening -- someone said it reminded them of Clint Eastwood's interview with an empty chair.

Punkin and Nikkia were among those visiting at the Carl Ferrell residence.