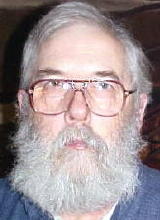 By Alvin Engelke
alvinengelke@hotmail.com

The first Creston auction of the season will be Saturday, October 6, starting at 6 P. M. at the Creston Community Building. Bobby Ray, Wilma & Carol will bring their goodies, etc. Of course everyone is invited to visit, catch up on the news, tell how many bushy tails have been served with gravy, biscuits and sweet 'taters, etc.

On Sunday October 7 there will be a benefit for Carl & Donna Ferrell's medical bills at the Creston community Building. A dip & donate meal will be from noon til 2 P. M. with live music provided by Theresa Starcher, John Griffin, Janet Jett, Kevin Wease & friends and at 2 P. M. Bobby Ray Starcher will auction off donated items which include antique disher, shoes, purses, bedding, china dolls, mag light, walnut antique fire place mantel, approx 18 Longaberger baskets, all sizes, truck tool box (crossover type), books, pictures, a 50 gallon antique copper apple butter kettle with stand (a new one costs $999.00 at Lehman's in Kidron Ohio), stone bowl, Fenton, carnival glass, Fox & Hounds print and numerous other quality items.

The local area received some rain. Jacques Frost had made a few social calls but spared the tomatoes, peppers, flowers, etc. until later.

Dickie Deel & Don Rhodes were attending to business in Spencer.

One local resident apparently offended a famous Aztec as the old king inflicted his revenge.

Rev. Keith Belt filled his regular appointment at the Burning Springs M. E. Church. Rev. Jim Bruce brought the message at the revival and Rev. Roger Parsons who was supposed to participate at New Home (Mayberry) ended up with detached retinas and is now laid up with a good hope of recovery.

Danny Walker was found dead Saturday morning.

One local resident was busy pickling peppers. One might assume that it was the peck that Peter Piper picked.

Rick Tucker's brother & girlfriend were calling on Renee Gray as were Gloria and Cap'n Eddie Norman. Cap'n Eddie is a river boat captain that, because of modern medical technology is, according to the Coast Guard, "a hazard to the maritime industry".

The mountain lions that have been seen out on Sixteen Ridge, according to Dr. Chris Ryan of the DNR, do not exist as "there are none in the state". He also said the reports of rattle snakes being dropped in plastic bags filled with water were false and that what was dropped were flags to locate wacky terbacky patches.

The Wirt road crew patched some of the worst places on the road from Creston to Spencer using a road scraper to lay the hotmix. Unfortunately they did not have enough trucks hauling material to the job site.

Gov. Earl Ray announced that there was a 7% cutback in the W. Va. budget reflecting the national economic malaise and the War on Coal. Recently Alpha Coal announced that 1200 men would be laid off which, of course will impact many more jobs related to the coal business which already was in a downturn. Broadway Joe, who is now playing U. S. Senator bragged about how he and Earl Ray did so well on W. Va.'s finances but an official who has an office under the golden dome noted, "He rode in on coal money and went out on [Obama] stimulus money and now it is all gone."

Charles Russell was consulting with Dr. Suresh at the Minnie Hamilton Health Care facility.

A local county clerk noted that "under the new way" local county clerks cannot send absentee ballots to U. S. Military that are stationed around the world but such must be sent by the Sec. of State, Natalie Tenant who was funded last time by George Soros who had a national effort to elect secretaries of state who were friendly toward his plan and were not tough on voter fraud. A number of local military men [and women] have not and may not ever get their ballots as the information is being sent to wrong addresses it would seem deliberately. Fox News recently noted the drastic decrease in military voter participation. The entire operation is being run by a company that is based in Spain, apparently part of the effort to provide jobs to someone as long as they are not American.

Mr. & Mrs. I. J. Lynch, Jr. have a new roof on their home after trees fell on the house during the bad storm of June 29th.

A number of local oil & gas men & women attended the big oily pig roast at the headquarters of BD Oil Gathering Corp. at Marietta. They all came back with full bellies, caps & tee shirts.

It has been learned that the AFL - CIO has made a deal with the big boys to have their folks in the Legislature promote "forced pooling" which is a private taking by the big oil and gas companies. This will mean that they will not have to deal with land and mineral owners who won't go along on unreasonable terms. EQT wants to unitize leases taken in the 19th century while still paying flat rate gas well royalty based on wages and prices in vogue in 1895. Of course "this is fair" but when asked if they would work for 1900 wages they take offense.

Mother Hope/Dominion had some mineral owners sign papers saying they were giving away the liquids found in natural gas produced. EQT noted that in their Marcellus wells there was recovered 1.8 gallons of liquids in each MCF (thousand cubic feet) of gas produced.

It was reported that some of the big gasoline chains are making plans to fuel up natural gas cars at locations along I-79. The conversion factor for equivalent energy is 6 MCF of gas equals one bbl of oil. This would mean that, at $3 gas the equivalent energy would cost $18 as opposed to $91.88 the current price for local Pennsylvania grade crude. Drip (formerly called Appalachian light sweet) which has a very high gasoline cut fetches $79.37 with Marcellus and Utica light brings $85.91 and medium $93.38.

A fellow took in a bunch of recycled aluminum cans and, because of the copper thefts, etc. he had to show his driver's license.

The top ten producers of natural gas in W. Va. are Chesapeake with 3.533 wells, EQT with 3,938 wells, CNX (Consolidation Coal) with 4,105 wells, Cabot with 2,726 wells, Antero with 19 wells, ECA [Eastern American] with 2,134 wells, Penn Virginia with 519 wells, Geomet with 250, Exco Resources [actually Enron] with 1634 wells and Key Oil with 791. All the firms are, of course, based in other states.