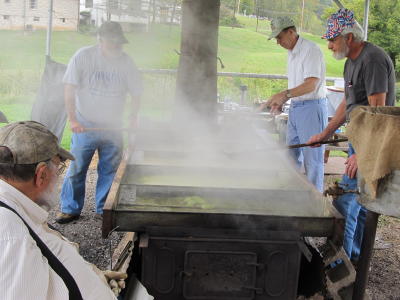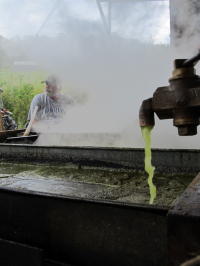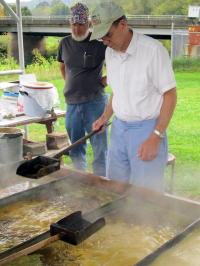 Heatin' up molasses ...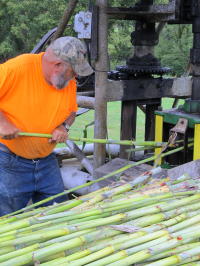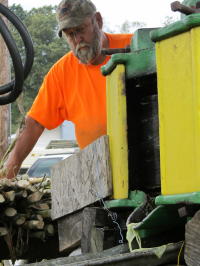 ... after squeezin' the cane
Follow the country roads through Wild Wonderful West Virginia to Arnoldsburg and enjoy the 45th Annual West Virginia Molasses Festival today.
For many Calhouners, its a reunion, or just time to sit down and visit.
Saturday is parade day, talent contest, livestock and car show, entertainment, great food, and much more.
Proceeds received by the West Fork Community Action, Inc. are used for maintaining and improving local community projects in the Arnoldsburg-Millstone area.
MOLASSES FEST THURSDAY SCRAPBOOK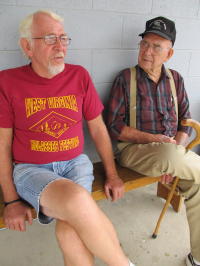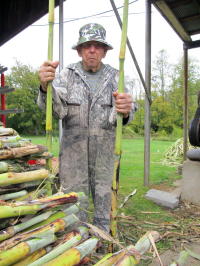 (Left) Practicing bench sittin' skills, Dave Cottrell(L) and Paul Evens (Right) Arnoldsburg oldtimer Gene Laughlin still lending a hand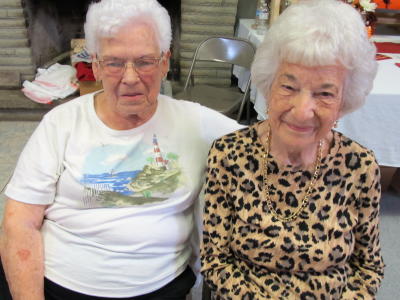 Margie Evans, 88, (left) and Glenna Fleming,
90, show up to help for about 45 years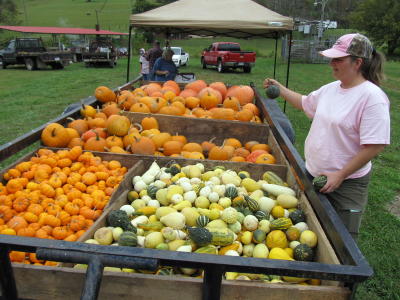 Pumpkins and gourds for sale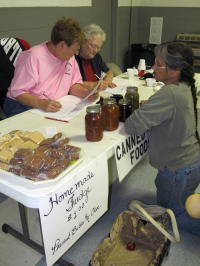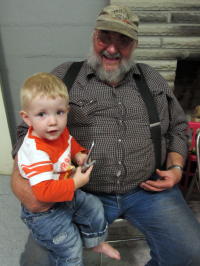 Signing up participants (left) Harless Mace and grandson enjoying day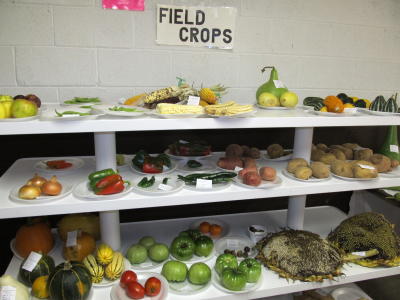 County fair exhibits of summer crops
MOLASSES FEST SCHEDULE
Saturday, September 29
10:00 a.m. 4-H/FFA Livestock Animal Placement Show
10 a.m. - 3 p.m. Molasses Making Demonstrations
11:00 a.m. - Parade Line-Up (Arnoldsburg School)
Chicken BBQ -(Sponsored by Calhoun Banks)
Noon - Judging Horses & Wagons (Arnoldsburg School)
1:00 p.m. Molasses Festival Parade; Calhoun County Band Performance (following parade)
2:00 -5:00 p.m. - Car Show behind the Arnoldsburg Park Building during the Molasses Festival. For more information contact Jimmy Gregory at 304-655-7569.
3:00 p.m. Corn Hole Tournament
4-H/FFA Livestock Show
3:00 - 6 p.m. Live Music & Talent Contest - Vocal, Banjo, and Fiddle - under 50 and over 50 winners in each category. Cash prizes. For more info call Larry Cottrell 304-655-7670.
3:30 p.m. Parade Trophy Presentations (Main stage Inside)
5:00 p.m. 4-H/FFA Livestock Sale
6:45 p.m. Quilt & Final Prize Drawings
7 p.m. - ? Donnie Neil and The Sharp Shooters
CONTACTS AND CHAIRPERSONS
WFCA Chairperson - Dawn Burris - 304-655-8465
WFCA Vice Chairperson - Harold Carpenter - 304-655-6717
Molasses Making - Daniel Mace - 304-354-6822 or Vier Hall - 304-354-6205
Jugging Molasses - Thelma Hall - 304-354-6205
Molasses Sales - Linda McCartney - 304-655-7371
Country Store - Linda McCartney - 304-655-7371
Food Preparation - Shannon Welch - 304-655-7468
Chicken BBQ - Kenny Arnold - 304-655-8943
Commercial Exhibits - Harold Carpenter - 304-655-6717
Non-Commercial Exhibits - Frances Starkey - 304-354-6403
Art & Photography - Marty Park - 304-655-8312
Entertainment - Alice Cottrell - 304-655-7490
Parade - Robin King - 304-364-5509
Pretty Baby Contest - Patty Haught - 304-354-6871
Information - Margie Evans - 304-655-8550
King & Queen Contest - Arnoldsburg PTO - 304-655-8204
Parking AVFD - Derek Wright - 304-655-9901
Camping - Dave Cottrell - 304-655-8604
Music & Talent Contest - Larry Cottrell - 304-655-7670
Children's Games - Jake and Cindy Boggs - 304-354-7682
Calhoun Co 4-H/FFA Livestock Program - Daisy Frymier - 304-354-6332 or Donald Poage - 304-354-9064