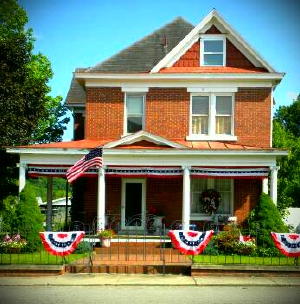 Guests attending this year's Pioneer Day in Wirt County on Saturday, October 6, will have an opportunity to take a guided tour of the McClung-Morgan House (above) located on the historic Court Square in Elizabeth, West Virginia.
Sherry Smith, local historical interpreter, will guide visitors through one of Wirt County's early homes built by Dr. Park Walker McClung and his wife, Kate Nuzum McClung.
The McClung family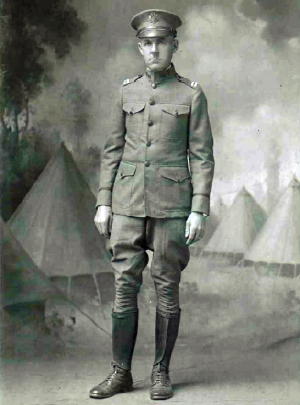 Dr. Park Walker McClung
Visitors will be transported back to the early 1900s as Sherry portrays a young, newly married Kate McClung to share the story of her family.
Not only will visitors experience the beautiful woodwork and craftsmanship the home offers, they will enjoy several exhibits featuring items belonging to the McClung family such as the doctor's World War I military uniform, McClung and Nuzum family photos, personal papers, and numerous military and medical related items from Dr. McClung's time as a surgeon in the Medical Corps in France.
Guided tours will start at 11:00 a.m. and continue every half hour through 4:00 p.m. Each tour can accommodate 8 visitors.