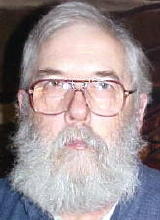 By Alvin Engelke
alvinengelke@hotmail.com

Rev. Keith Belt filled his regular appointment at the Burning Springs M. E. Church. There will be a revival, starting at 7 P. M. each evening at the Burning Springs church, September 26 & 27. Jim Bruce will bring he message and on the 28th & 29th the revival will move to the New Home (Mayberry Methodist) Church on Rt. 14 south of Palestine.

There were about 250 riders for the Creston ATV poker run Saturday. Robert Lee won the 50/50 and the winners were James A. Boone, Sierra Smith & Megan Burch. It seems that the Junior Damnbuilders let water out up at Burnsville and the river was too high to safely cross so "Plan B" was instituted going down Buck Run, over and fording Spring Creek at the mouth of Beaver Dam [beside the play puddles], going out on Craig Ridge, down Rock Camp, etc. The community would like to thank all those who came and rode, including one rider from Louisville Kentucky who aims to come every time, those who set up the route and took down the signs, those who worked in the kitchen, fixed the food, including Jerry Campbell & his pineapple upside down cake, those who signed up the riders and those who donated items for the door prizes.

Cap'n & Mrs. Spock visited the Boy Scout campsite out on Davidson Ridge where relatives and friends were camping.

The Mt. Pleasant (Ground Hog) Church & cemetery will be hosting a fund raiser at Pioneer Day in Elizabeth on Oct 6 with the booth opening at 8 A. M. They need donations of flea market items, bake sale items, cash donations, etc. for upkeep. For information, etc call Janet Jett at 304-489-2356 or Donna Sue Ferrell at 304-275-3202.

The first Creston auction of the season will be Saturday, October 6, starting at 6 P. M. at the Creston Community Building. Everyone, of course is invited.

The benefit for Carl & Donna Ferrell's medical bills will be held Sunday, Oct 7 starting with a dip & donate meal at noon with special singing and an auction of donated items at 2 P. M. at the Creston Community Building.

Window work at the Creston Community Building is scheduled for September 24 & 25.

Charles Russell was calling on brother Euell & Ray Gumm at Miletree in Spencer. Euell now has him a captain's hat. Ray noted that his wife made it back from Alaska and that he did not have to go get her.

Parris Parsons noted that he had gone to Marietta to get a shot in his back and things did not go well. He said he wasn't going to go through that again.

The fallout from Obamacare continues with the announcement that Dr. Doug Mills, the dentist at Elizabeth is closing his practice. Also, apparently under Sharia law the government cannot force Moslems to buy insurance so non moslem taxpayer will have to pay for their "benefits". In Moslem nations, Jews and other minorities must pay a special tax called Dhimmitude for the 'priviledge' of living there. Apparently non-Moslems are doing the same now here in America under the Big Eared One who was reccomended for admission in Harvard by moslem lawyers associated with the Saudi royals.

The local area had another electricity outage caused by tree limbs hitting electric lines.

W. Harrison Schenerlein IV was riding the ski lifts (not skiing) at Snowshoe on Saturday.

Fall arrived in the Creston area with the mercury dropping into the 30s. Acorns are falling and out on Ground Hog in places the ground is covered. That should make for fat squirrels, corpulent chipmunks, sleek shiny wild turkeys and well fed tasty venison.

The postal service is having all the mail counted at the Brooksville post office.

During the long power outage many lost all the items in their freezers. One lady lost her starter for Amish friendship bread. If anyone has any it is asked that they contact the Creston news writer who will deliver the starter to the baking lady.

Tammy & Denver McFarland returned from a trip to the Florida Keys. They noted that this time things were different there and only seldomly did one run across folks who could speak English.

Petroleum Development Corp. (PDC) announced that they were going to drill a horizontal Utica shale well in Washington County Ohio not far from Marietta. PDC has a substantial acreage and wells in Calhoun County.

Ted Grimm who came down from Erie Pennsylvania to help out with the poker run, work on the windows of the community building, etc. was calling on Charles Russell and saw to it that Charles had a special meal of Debbie's potato salad, special hot dogs and dessert.

W. Va.'s illustrious attorney general got a "little carried away" at the Pumpkin Festival at Milton. No doubt the liberal media is reporting on all that happened with the state's chief law enforcement officer.

The price of local Pennsylvania grade crude is $92.29/bbl with drip fetching $79.72, Marcellus & Utica light $83.47 and medium $93.79 or something in the range of $6/bbl less than last week.