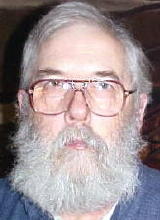 By Alvin Engelke
alvinengelke@hotmail.com

The big Creston ATV poker run is scheduled for Saturday, September 22 with a fun run scheduled, as the song goes, "over the river and through the woods" or maybe through the river, through the mudholes and by the scenic vistas and deep in the woods. There is also a 50/50, door prizes, yummy food including biscuits & gravy for breakfast [with a special anti-cholestoral additive, of course]. Signups start at 9 and run til noon but on this route one should start early if one wants to stop & play or just view the scenery.

Rev. Roger Parsons filled in for Rev. Keith Belt who was off at preaching school.

The first Creston auction of the season will be Saturday, October 6 [after Pioneer Day in Elizabeth during the day]. It is time to lay in supplies for hunting camp, catch up on what is going on, etc. On Sunday, October 7 there will be a dip & donate event for Carl & Donna Sue Ferrell's medical bills at the Creston Community Building, starting at noon. There will be music and singing and in the afternoon there will be an auction of donated items.

The impact of Obamacare continues to impact the local area as more doctors close their practices and, of course, the announcement of the closure of the former St. Joseph's hospital in Parkersburg. R. N.s who work at Camden Clark have been advised that their wages may be cut $6/hour as a result of federal decisions and duPont retirees have been notified that their former plan will end and that they should make other arrangements.

W. Harrison Schenerlein IV gathered a bunch of paw paws the other evening.

Ray Gumm reported that his wife went to Alaska.

Charles Russell was dining with brother Euell and Ray Gumm at the Miletree Center.

Parris Parsons advised that his daughter and granddaughter returned from Ireland where the granddaughter got married.

The Wirt road crew was mowing area highways and byways and the Roane crew put some blacktop on top of the bad slip at the head of Tom's Run near the Jim Bush residence.

Local residents are invited to a window party September 24 & 25 at the Creston Community Building. Ted Grimm is looking for willing workers to help reglaze and paint the outsides of the windows in the Creston Community Building. Also helpers are needed on September 23 to pick up the signs from the ATV poker run.

There will be a revival September 26 & 27 at the Burning Springs M. E. Church with the meeting moved to New Home (Mayberry) on September 28 & 29. Everyone is welcome. Services start at 7 P. M.

[At the suggestion of Haman] . . ." letters were sent . . .into all the king's provinces to destroy, to kill and to cause to perish all Jews, both young and old, little children and women in one day . . ." Then Zersesh, Haman's wife said " let a gallows be made 50 cubits high . . . that Mordecai the Jew may be hanged thereon . . . and the thing pleased Haman and he caused the gallows to be made." Then, at the banquet, king Ahasuerus asked who was the adversary and Esther answered "Haman" and the king caused Haman to be hanged on the gallows that he had prepared for Mordecai. Judging from current events it might be a good time to reread the entire Book of Esther and the Big Eared One and his helpers in the media might do well to quit blaming Christians for the well planned attacks in Lybia and Egypt that killed American citizens, destroyed embassies, etc. For reasons best known to them they are following Sharia law instead of the law of the land. The new president of Lybia said the attack there had been planned for months & the Egyptians advised, three days in advance that there would be an attack in Cairo and such was reported in the Jerusalem newspaper. As part of the "new way" embassies in dangerous places were left unguarded with no marines and even if present they were to be unarmed or if guns, then no ammo. The diplomacy of apology is now, obviously, a major failure with worse troubles in the future. Probably one should keep in mind that God & Jerusalem were both booed not so long back at a big meeting & love fest in North Carolina.

The federal reserve announced EQ-3 or the third round of "quantitative easing" which could also be described as monetizing the debt or writing bad checks to cover the overdrafts. While the immediate impact is to make stocks go up and thus enrichen the big donors who pay $38,000/plate to dine with the Big Eared One the impact on others is something else, especially whenever the recession/depression ends there will be rampant inflation and monetary policy will have to bring that into line with resultant hardship on all. The present inflation has caused the price of grains [this in addition to the drought], crude oil, gold, silver, etc. to go up. Those whose incomes are fixed or have dropped because of bad economic policy will have a harder time making ends meet. In days long past such matters had little impact in Creston but now with the world wired, connected and everything related actions a world away impact folks everywhere. It should be noted that canned deer meat keeps even if the electricity goes off. Also potatoes and apples keep in a good cellar and turnips do well buried under leaves, etc.

The price of local Pennsylvania grade crude rose to $98.40/bbl with condensate or drip fetching $84.92, Marcellus & Utica light $88.91 and medium $99.90.

Local residents have been pickling peppers.

Gay Park has been on the puny list for over a week now.

Burt Marks, the area's #1 'coon hunter hasn't been doing well for a while now.