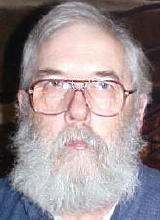 By Alvin Engelke
alvinengelke@hotmail.com

Jeannie Stutler is home after having her hip reset. Before that she had suffered a heart attack which was triggered by her walking down to son Danny's house after her telephone line was cut.

Charlotte Carpenter has been vacationing at the beach.

Child Protective Services have been attending to business in Creston.

Don Rhodes & Dickie Deel were attending to business in Elizabeth.

The Department of Public Safety was in the area harvesting agricultural crops.

It was reported that the wrecker hauled away some chariots from the area.

Nancy Engelke was consulting with her medical providers.

Some slicksters have been contacting owners of property in Gilmer & Calhoun Counties wanting to buy. It is presumed that they know facts not known by area residents. One of the Marcellus drilling rig parts connected with the lines out on the Mount Zion ridge and brought down a pole stopping traffic and leaving residents without electric power.

Deever's Fork resident Glen Ledsome passed away.

Some local residents who live on high ground have been having problems with the federal bureaucrats and the "flood plain". Since the federales have a monopoly on "flood insurance" property owners must deal with the government men who, of course, are never wrong. One way to save taxpayers money is to get the government out of the "insurance business" and allow private carriers to use sound business methods and provide coverage for those who have needs for such.

The hearing for the creditors of Mountain Country Partners is September 17 at the Robert C. Byrd Federal Court House and shrine in Charleston. For details one may call Mrs. Mary Jo Poops, who handles such matters. MCP paid $7 million for the wells that were formerly owned by Buffalo Properties and then "invested" about that much more and had pumpers working 7 days/week producing brine and a little oil. To help matters along they poured brine down the wells to be sure the wells would pump and then they had a shortage of brine so they used fresh water. A couple of years back it turned cold and all the plumbing froze and burst. Of course the fresh water "did a number" on the formation.

Crosstex Energy, a Dallas based outfit, recently purchased Clearfield Appalachia, known best locally as West Virginia Oil Gathering and based at the old Eureka facility at Brooksville. Clearfield was paid $210 million in cash.

W. Harrison Schenerlein IV was a stand-in for his mother Jane at Janel Hedrick's wedding at Cabins located in Grant County. There were about 700 at the gala event held along the North Fork of the South Branch. Harrison also took in the Smoke Hole cave with its stalagtites and stalagmites and the Cass Scenic Rail Road train to Whittaker Station. He later checked out the Climax engine at Durbin and the diesels at Belington as well as a coal tipple and mine north of Phil.

Brandon Ferrell spent the weekend visiting Mr. & Mrs. Carl Ferrell, Jeremy and Amy Nicole.

The USDA (federal department of agriculture) proudly announced that they are spending big money on growing grass & such for "biofuels". Recently the Navy did a test using $35/gallon biofuels to run ships. No doubt the Communist Chinese, Russians and Arab terrorists were all impressed by someone's effort to "save the planet".

Folks who watched the doings down at Charlotte were "impressed to say the least" when God & Jerusalem were booed. The columnist needs to go check to see if his grandfather's grave survived the spinning that no doubt happened there.

Local tobacco growers have been working up their crop. Only a few now grow tobacco after Hillary & Bill shut down local production to help their friends who grow the crop in Brazil where rules are much more lax.

Contractors were in the area putting down stripes on sections of W. Va. 5 that had a new top.

Gasoline his now in he $4/gallon region and local Pennsylvania grade crude rose to $95.94/bbl with condensate fetching $82.82, Marcellus & Utica light $86.72 and medium bringing $97.44.