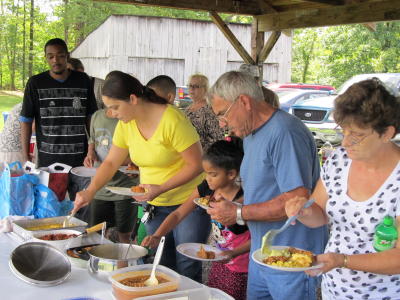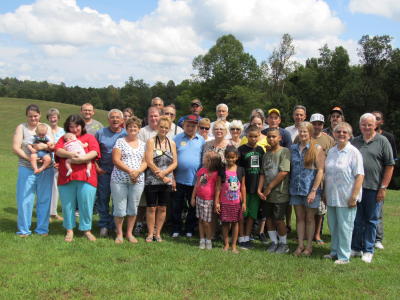 The Stemple descendants held their annual
reunion over the weekend at Calhoun County Park
MEM0RIES by Brenda Blankenship, Daughter of Reta Stemple Clark
The Stemple Reunion began in Grantsville over 25 years ago when Reta Stemple Clark established it at the home of her father Lemuel Stemple.
Reta was the daughter of Lemuel and Eva Propst Stemple, and the great-granddaughter pf Ahab Stemple, a Calhoun early-comer. The Stemple Cabin is now at Heritage Village at Calhoun Park.
Reta was born and raised in Grantsville in the original Stemple home on Big Fork off Pine Creek. It is now long gone, but memories remain.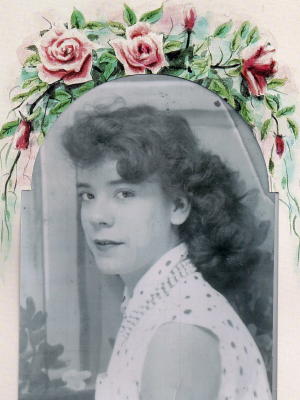 Reta (above) was a beautiful and loving person, a peace-marker and deeply family orientated, remembered for her kindness and generosity.
The family comes together the day before Labor Day at Calhoun Park, clinging to their traditions and roots.