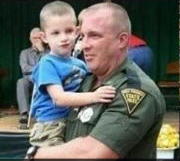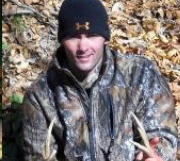 Trooper Marshall Bailey (L) Trooper Eric Workman (R)
State Police released details and a timeline in a tragic shooting incident at Wallback Tuesday, that left two dead and three shot.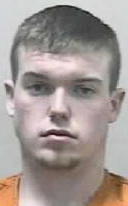 Police say the suspect, Luke Baber (left) was driving a stolen truck when he was pulled over for reckless driving on I-79, Tuesday night.
Police said Baber had a gun hidden on his body, that troopers didn't find when they initially searched him.
TIMELINES:
7:25 p.m. - Nicholas County 911 received the initial call that a white Silverado was driving recklessly on I-79 northbound.
"They further advised that the truck had wrecked in the median and had then taken off again southbound," said Col. Smithers.
7:36 p.m. - Cpl. Marshall Bailey and Trooper Eric Michael Workman stopped the truck at the Wallback Park and Ride and called for King's Wrecker Service to tow the suspect's vehicle.
At this point, the troopers know his name is Luke Baber and also determine he's under the influence. He's put under arrest and placed in the backseat of their cruiser.
"At this time he accessed a high point 9 mm pistol he had hidden on his person and shot both Cpl. Bailey and Trooper Workman," said Col. Smithers.
Minutes later, William Massey, a Clay tow truck driver got to the scene and discovered both troopers were unresponsive in the cruiser.
"At this time the suspect also shot Mr. Massey, however, Mr. Massey was able to return back to his wrecker and back away from the scene and get help," said Col. Smithers. 8:28 p.m. - An EMT called and requested help for Mr. Massey, who then told them the troopers were down. State, county, and local police swarmed to the scene and started a search for Baber.
"During the search the suspect was located a short distance from the original scene at which he engaged law enforcement officers with gun fire," said Smithers.
State police say Baber took Cpl. Bailey's gun after he shot the troopers, which could have been used in the final shootout.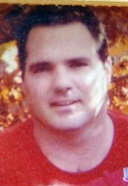 Roane County Deputy John Westfall (left) was shot three times, and is still in the hospital, likely saved by his wearing a bulletproof vest.
"The suspect Luke Baber was shot and killed at the scene," said Col. Smithers.
8:43 p.m. - Trooper Workman was taken to CAMC General where he's in "extremely critical" condition. Cpl. Bailey was dead upon arrival.
State police did not identify who fired the shot that killed Baber, but said he was shot numerous times. Clay County sheriff's deputies were also at the scene.