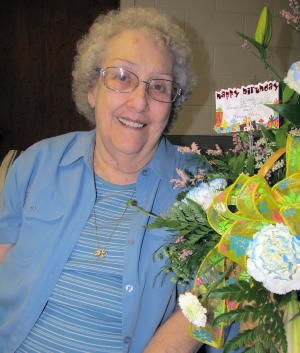 Eileen Pursley McKee, the widow of Arco McKee, of Arnoldsburg was looking forward to her life beyond 90 at her birthday open house Saturday at the Arnoldsburg Community Building.
The event was hosted by her daughters, Anna Lou Wilson, Lynda Milliron and Donna Owens, with family and friends stopping by to wish her well.
"I just got my driver's license renewed, and passed the eye exam," she said.
NOTE OF THANKS
Mrs. McKee wishes to thank all those who attended the party and sent cards and well-wishes. She especially wants to express her gratitude to her daughters, Anna Lou, Lynda and Donna and their families, for hosting the fun event.