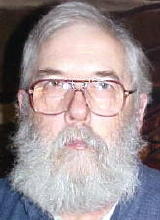 By Alvin Engelke
alvinengelke@hotmail.com

Several area residents attended and participated in the Wirt County Fair. Emma & Lyndsey Miller and Troya Browning all showed replacement heifers and, generally speaking, it would seem that everyone had a good time at the fair in spite of rather warm weather.

There will be no services at the Burning Springs M. E. Church on Sunday August 12 as there will be a church picnic starting at 10:30 A. M. at shelter #2 at North Bend State Park. Rev. Belt filled his regular August 5 appointment.

Christina Logston was attending to business in Creston.

Some folks stopped at a Burning Springs area residence and said they had "car trouble" and asked for help. While the resident helped with the "sick car" an accomplice entered the home and removed green pieces of paper and a shot gun. It was understood that the "gentlemen" then drove to Creston. The investigation is said to be ongoing with some excellent leads.

The Creston area received a good rain late Sunday afternoon. The county seat had received a cloudburst on Wednesday but the rain was not widespread. Elsewhere in the country the drought continues and in many instances the corn is beyond recovery causing a spike in grain prices and a drop in cattle prices. In a sane world the corn and soya beans would be used for food but with federal mandates and environazis in charge ethanol for automotive use (corn likker) and bio diesel will be made first with the left overs and the DDGs (distillers dried grain[residues]) being used for animal and human food. The DDGs are mostly shipped to Europe for animal feed.

Talk continues about the storm and the problems with the electric company. One would hope that new rules that reflect reality would be put in place concerning maintenance of wires and poles and the efficient repair of the same in case of storms or other damage.

Charles Russell was dining with brother Euell and Ray Gumm at the Miletree Center. Parris Parsons who presently is residing there told the local correspondent about when his great uncle Bee Hopkins [whose real name was Francis Marion Hopkins, Jr.] died at his home at Minnora in 1939. "Uncle Bee" was the Calhoun County prosecuting attorney and had gone to the outhouse. He was found sitting there and all the children in the neighborhood came to see him there before the authorities removed his body. Mr. Parsons is a 95 year old veteran of World War II.

The Wirt road crew is doing more work paving Route 5 between Creston & Burning Springs. Also there was another turn of mowing the grass on the berms.

Cap'n Eddie Norman is now retired from the river pilot business because he had to have a pacemaker installed. The US Coast Guard described Eddie as "a safety hazard to the maritime industry". No doubt we can all sleep better knowing how hard they work to keep us all safe and there is no sarcasm in this sentence.

Some area residents have been canning green beans & tomatoes. Canned foods keep when the electricity is off and they do not have additives that may not be healthy.

Nancy Engelke was consulting her physician.

A company has made an offer for unleased property [there is not that much left] in Tyler County of $4,200/acre and 20% gross royalty. The quick buck folks had previously offered half that.

CNX (part of the Rockefeller empire) permitted five Marcellus wells in Center District in Gilmer County near Normantown. It is reported that a new bridge was built across Steer Creek to access the well pad. The state tax department wants to assess surface owners for top dollar industrial sites for at least 5 acres of each horizontal well pad -- just like it was land under the E. I. duPont de Nemours facility at Washington Bottom.

Mother Hope had Hastings Station which is the fractionation facility that removes all the goodies from local natural gas down for maintenance for a few days. Local oil & gas producers were ordered to shut in and also advised that they would be penalized for "unauthorized gas" that got into the system.

Hard Rock, a group that "stocks out" wells to investors announced that they planned horizontal Huron wells between Reedy and the Fairview Church along and near Stutler's Run.

The price of gasoline went up from twenty to forty cents/gallon depending upon location and the price of local Pennsylvania grade crude is now $90.80. Drip, formerly called Appalachian light sweet fetches $78.46, Marcellus & Utica light $82.15 and medium $92.30.