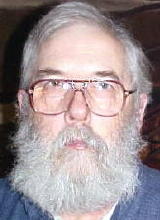 By Alvin Engelke
alvinengelke@hotmail.com

There will be a flea market Saturday, August 4, starting at 9 A. M. (signups earlier of course) at the Creston Community Building. Everyone is welcome, of course, to participate.

The Wirt County Fair starts Wednesday, August 1 and runs through Saturday night. The fair has always been a small, family friendly affair where everyone has a good time. The livestock auction will be Friday night and it will be a good time to get quality meat to refill freezers where food was lost after the storm.

The West Virginia State Republican Executive Committee will meet Saturday at Chief Logan State park to pick a new national committeeman. One of them in the running is Bill Phillips, who, among other things, was involved in the shady dealings to put former strip miner Walt Helmick in as W. Va. Commissioner of Agriculture Democratic candidate although he has none of the specified qualifications (except the blessing of the State's ruling oligarchy). It is hoped that someone, not a double dealer, will win the position. Many have now come out in support of the general election opponent of Helmick, a penthouse resident of the town at the Mouth of the Elk who owns no tractors but drives a Beamer.

There were 284 riders on the Creston ATV poker run and the community would like to thank all those who rode, who worked to make it happen, those who donated door prizes and desserts (especially Jerry Campbell's pineapple upside down cake) and the crew that got to open up Rock Camp and Craig Ridge after the storms for the route.

Doris M. Lang of Walker came in first, followed by Christopher Adam Jett and Tina Marks. Dr. Phil Johnson won the 50/50.

An individual who worked restoring electric service noted that there were 6,300 crews in the area including one from Aruba. Trucks and all obviously were put on a big cargo plane. While the government weather experts talk about their new word and straight line winds photographs are available now of funnel clouds in Pleasants County near where the metal electric tower was twisted. Also the trees on Ann's Run still lean to the west. There continue to be power outages as the patches and mends continue to fail. Workmen from other areas commented upon the poor condition of local facilities and "abandoned" rights-of-way. Of course when one has "crony capitalism" with inept managers who are guaranteed a rate of return for the monopoly from the incestuous public service commission it should be no surprise when things go badly wrong.

Nancy Engelke attended the wedding party for Amanda and Alan Buckley where she fell and hurt her right side. A good looking wrestler picked her up like a rag doll and set her on her feet. Nancy is just starting Senior Workout at Mountain River Therapy. One of the main components is core and balance strengthening.

Rev. Keith Belt filled his regular appointment at the Burning Springs M. E. Church.

Charles Russell was calling on brother Euell, Ray Gumm, Parris Parsons and Frankie Mowrey at Miletree Center in Spencer. Frankie is not eating.

With the continued rain pasture fields and meadows continue to grow and gardens look good. Both the West Fork and the Little Kanawha are muddy again.

Those who work at or supervise snow and ice removal can attend the Snow & Ice Control Workship September 27 at Sizemore's Day's Hotel at Flatwoods [just down the hill from the regional 'hotel']. One can signup by contacting Kim Carr at kim.carr@mail.wvu.edu or wvltap.wvu.edu.

Some of Steve Loudin's folks were visiting and camping but the children didn't get to play in the West Fork.

A large group, some likely from other galaxies, were calling for a cookout at Cap'n Spock's space dock near the Mouth of Little Creek.

Geraldine Shrader Hall, age 90, passed away. She was the last of the Harry & Doris Shrader family. Burial was in Parkersburg.

Martha "Jean" Bell, age 78, widow of Tom Bell, passed away in Ohio. She was buried in the Snyder Chapel (Pine Alley) graveyard.

The fallout continues from the Big Eared One's killing of the Keystone oil pipeline from Canada. A business arm of the Chinese Peoples Liberation Army, CNOOC, has offered $15.1 billion for Canada's Nexen Corp. so the Canadian oil can go to fuel China's industry and military might. In addition Sinopec Corporation, another Chinese Communist outfit has been checking out Chesapeake Energy which has been in the news lately with all sorts of items, including the desired/necessary sale of some Utica acreage in Ohio at $17,000/acre to reduce debt. With the crash in natural gas prices Chesapeake has had difficulties servicing debt and employees have been cut back and contractors laid off.

Mother Hope (Dominion Transmission) advised local producers that Hastings Station would be shut down Tuesday and that all wells must be shut it and "fines" may be levied against those who let natural gas get in the pipeline system during the shut in. June natural gas sold in the $2 range.

Carl Ferrell who recently had a heart attack was back in the hospital with chest pains but it was determined that the problem was caused by a reaction to different medicines that had been prescribed for him.

There were 42 or more folks on hand Friday evening for a wiener roast honoring Fred & Betty Bish for all the work they have done in the community. Brother Ted fetched down some super hotdogs from Erie Pennsylvania and others brought all sorts of goodies. Also they were presented plaques. The event was a complete surprise for the honorees.

Columbiana County Ohio recently approved a lease deal for 548 acres at $5,850/acre with a 20% gross royalty. A preliminary deal last year [that fell through] would have paid $2.700/acre with 17.5% royalty.

Hess, formerly called Amaranda Hess, which has Utica rights in the area obtained from Mother Hope/Consolidation Coal Co/CNX announced that their fractionation plant in North Dakota is being enlarged and that a pipeline is to be built to send the ethane to processing facilities in Canada.