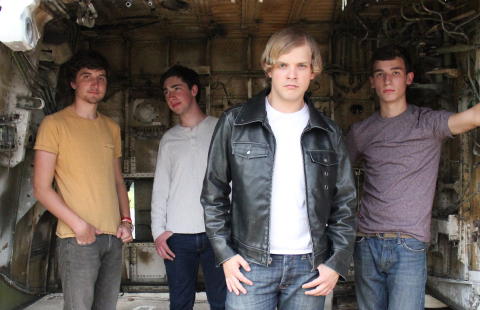 The Sue Morris Sports Complex in Glenville is hosting its first Outdoor Concert, feature Gabriel Redding on Thursday at 8 p.m.
Gabriel produces invigorating pop/rock music with a twist of adventure. With music about expanding your horizons and living freely, this high-energy show features custom built stages, lights and other creative displays of ingenuity.
Gabriel Redding has opened for Boys Like Girls, Hinder, Lady Antebellum, Jason Aldean, Jason Miraz, Bo Bice, Joan Jett, Gin Blossoms, KC and the Sunshine Band, and has performed in the middle-east for the troops in a 25-day USO tour including 9 countries.
He performs at colleges and military bases all over the U.S. Gabriel is originally from West Virginia and loves to "come home" anytime possible.
He performed at the 2010 State Fair of West Virginia and shot his award winning video "Untethered" in Gassaway, WV.
"Untethered" was formally introduced by then Governor Joe Manchin with a reception at the Capitol in Charleston. Gabriel is very active in community events and from June 29 to August 10, 2009, he bicycled across the continent from Virginia Beach to Seattle, Washington totaling 43 days and 3204.3 miles to raise money and awareness for the Multiple Sclerosis Society.
Gabriel is an official endorser of Earthworks High Definition Microphones and a participant in Red Bull's Soundstage.
Tickets are $10.00 per person and the Complex will be featuring concession items on their smoker grill, including Pulled Pork, BBQ Ribs and other great food items. Save the date, Thursday, August 30 at 8 p.m.