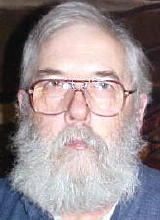 By Alvin Engelke
alvinengelke@hotmail.com

The big Creston ATV poker run is scheduled for Saturday, July 28. Signup is from 9 until noon. Come, bring the family and have a fun day going to out of the way places to see wildlife, rocks, streams and just have fun riding. There will be yummies starting with a hearty breakfast, 50/50, door prizes, etc.

The local area continues to receive rain and lawns, gardens, pasture fields and meadows have all responded positively. The tree frogs (toads) have done lots of singing, the katyldids are loud and both the West Fork & the Little Kanawha are up and muddy.l There were also more storm winds and lightening struck and destroyed an electric transformer on Creston Heights. The power company wanted to take a big truck through one landowner's leach bed and he said no so they called in two members of the Department of Public Safety. When they arrived, however, they sided with the landowner and no heavy equipment went over the drain field.

Those who are knowledgeable about electric lines note that almost all the repairs that were done were described as "being temporary" although there is some question if there will ever be "permanent" repairs. On houses the tarpaulins on the roof are generally considered to be temporary as an analogy.

It was learned that Martha Duskey Bell, widow of Tom Bell, passed away up in Ohio.

Levi James Fowler, age 32, of Annamoriah passed away in Gainesville Florida. He was the son of Terry & Sandra Villers Fowler.

Bruce Young, age 82 of Elizabeth passed away. He was the last living child of veterinarian Price Young.

W. Harrison Schenerlein IV, his comely cousin Blake and Connie Boggs were among those who attended the mud bog at the Wood County Fair. Harrison also attended Vincenzo Guice's birthday party.

A number of area residents attended the Wirt parish church & Sunday School picnic at the Sportsman's Park in Elizabeth.

Ottie Brumfield attended his family reunion in Lincoln County.

Anna & Adam Yates attended the Artscape Festival in Baltimore.

With the [non]announcement of QE - 3 by the federal government the prices of many items have gone up. With "quantitative easing" or QE more money is printed thus lowering the actual value of the dollar. That way the government tries to print its way out of debt but, of course, those who have fixed numbers of dollars have much less spending power.

Speaking of doings down in the swamps of the Lower Potomac the pointing out of the obvious that Madame Hillary's gal pal and confidante Huma who is also known as Mrs. Anthony Wiener, had family connections to the terror group The Muslim Brotherhood was not appreciated by "the powers that be". Even Senator McVain bloviated that such things should not be discussed with the public, blah, blah, blah. Wonder what part of "Death to the infidels!" does he not understand.

It was reported that some heads rolled at DHHR (welfare) down at the Mouth of the Elk over suspicious activities while Earl Ray, the puppy breeder, was spending time at his home in Myrtle Beach.

There was a well documented tete-a-tete near a house of worship.

Those who follow the coal business note that the stock of Arch Coal has dropped to the single numbers while Patriot is now in bankruptcy. The Big Eared One and his lackeys had said they would bankrupt those who tried to build coal fired power plants while in China they are building them as fast as they can with, apparently, open stacks so the smoke can come back to W. Va.

Employees of Chesapeake report that their hours have been cut way back and those working for Chesapeake contractors in Ohio have been laid off citing "Chesapeake's problems". The company got into some hot water up in Michigan when an English news organization came by a bunch of e-mails from Chesapeake to a Canadian concern suggest that they quit bidding against each other over shale acreage in that state and that, instead the "collude" and get the leases for nothing. Apparently the matter is far from being resolved.

Locally one of the quick buck companies is upset that folks in Wirt County are working together to get a fair bonus price and royalty for their Marcellus acreage.

It was announced that instead of free school meals for welfare clients, now all will be given "free lunches". Apparently that way all will be fed the federally mandated foods perhaps complete with additives to make the children docile and open to learning whatever propaganda, such as the global warming hoax, that is being taught.

The Wirt County Fair starts August 1 so mark the calendars.

The price of local Pennsylvania grade crude dropped to $90.84 with Appalachian Light Sweet (drip) fetching $78.49, Marcellus & Utica light $82.18 and medium $92.34.