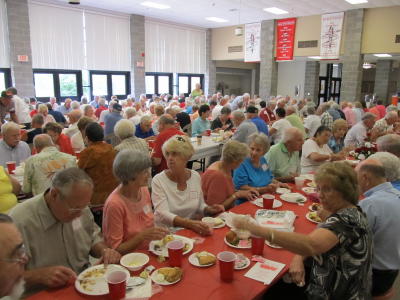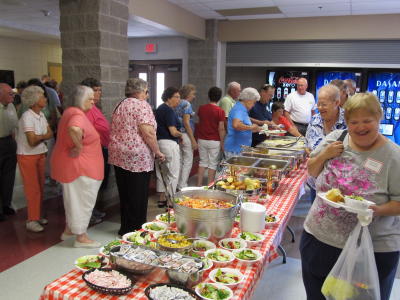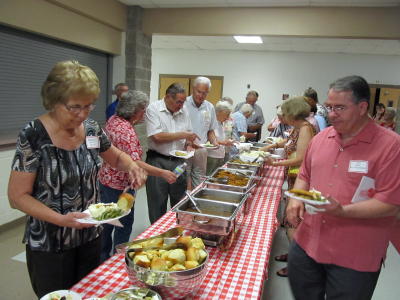 Alumni return to relive school memories and reunite with friends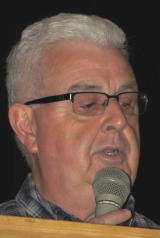 Over 300 former grads and family members attended the 25th Alumni Calhoun High School Reunion held Saturday.
Calhoun Superintendent of Schools Roger Propst (left) introduced speakers for the honor classes, and two scholarships were announced. The alumni scholarship when to Samantha Church, and the new Jim Weaver Memorial Scholarship was awarded to Ray Davis, both from the Class of 2012.
The day was spent with reunions, a luncheon, visiting and picture taking.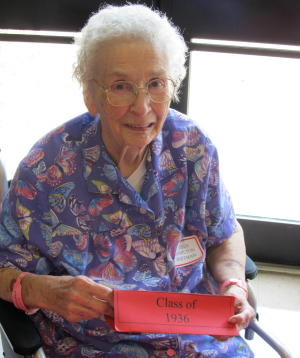 The oldest alumni attending was Eileen
Hamilton Whitman from the Class of 1936
ALUMNI GATHERING ABOUT OLE 'HOUNER HIGH' - Before Texting, Twittering, Face-Booking, 500 TV Channels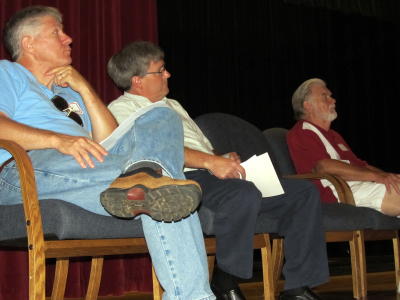 Speakers included (L to R) Glen McEndree (1972) honoring
40th year; David Weaver, awarding Jim Weaver Memorial
Scholarship; Loyd Wright (1951) alumni president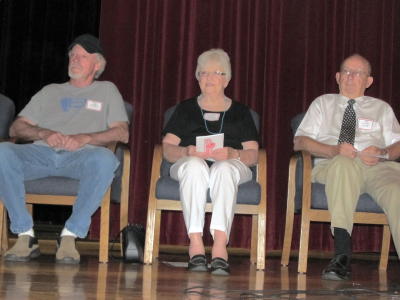 Other speakers included (L to R) Larry Cottrell (1962)
honoring 50th year; Dorothy Cramer Turley (1952) honoring
60th year; Eugene Stump (1942) honoring 70th year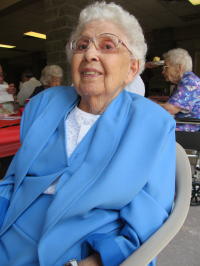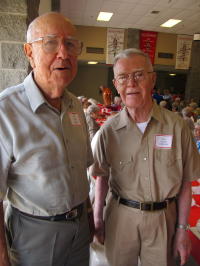 Eloise Gibson Huffman of Charleston, daughter of Amos Gibson and Ivy Von Yoak (L) and Glen Fowler (R), golfing buddies, all of the Class of 1941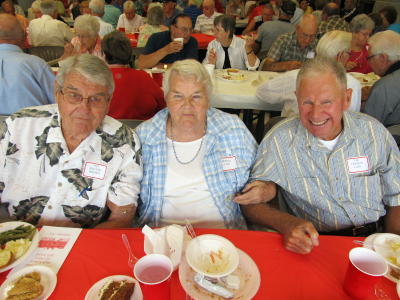 Returning from Class of 1941 (L to R) Rector Brown of
Winchester, Virginia, Donna Cain and Francis Cain of Big Bend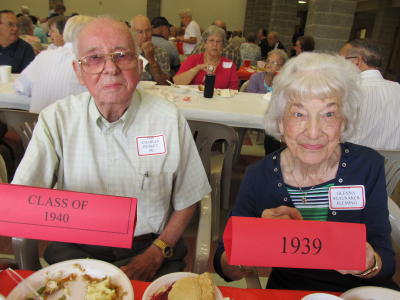 Charlie Duskey (Class of 1941) of Mt. Zion and
Glenna Fleming (Class of 1939) of Arnoldsburg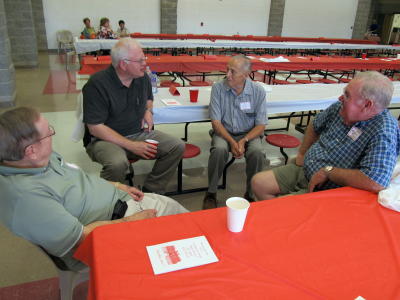 Talking over old times (L to R) Gary Campbell (1955), Dr. Richard
Cain (1980), Gayford Williams (1953) and Bill Shock (1955)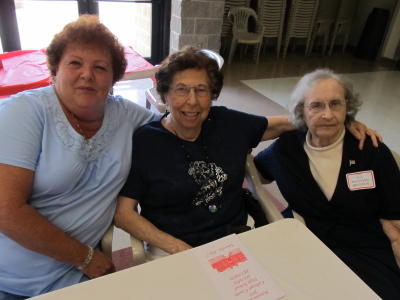 Grads (L to R) Bonnie Brown (1965), Clarice Davis
Whytsell (1947), Iva Davidson Brannon (1948)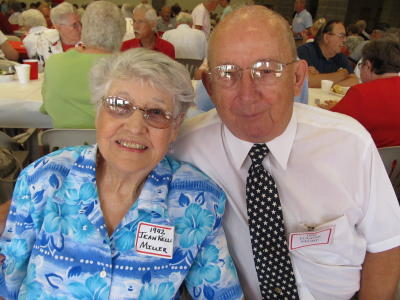 1942 grads Jean Kelly Miller of
Grantsville and Eugene Stump of Parkersburg