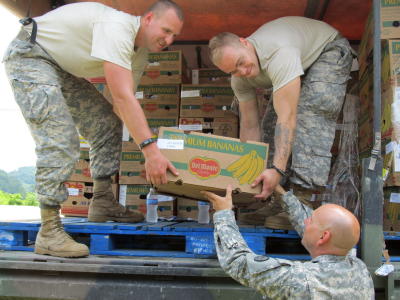 National guardsmen delivered the food supplies to the county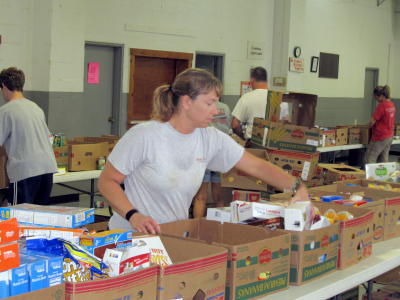 Next Step Ministries unloaded the food
supplies and set-up the delivery system
By Bob Weaver
A helping hand of truckloads of food came to Calhoun Thursday to help residents who are suffering from a wind-driven disaster that stuck the region and Mid-Atlantic states last Friday.
With most of county residents without electric power, many lost their refrigerated and frozen food supplies.
Next Step Ministries with the help of the Natural Guard brought food to the Arnoldsburg Community Building, the distribution beginning at 2 p.m. By 6 p.m. nearly all the food had been distributed.
Food was also obtained from the site by the Grantsville and Upper West Fork VFDs for distribution in those communities.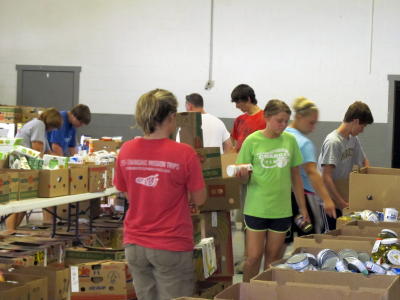 More than a dozen student missionaries
helped with the food delivery to Calhoun
Next Step Ministries is a non-profit organization whose main office is in Madison, WI. Over a dozen young people from Indiana and Virginia helped with the set-up and distribution.
The students had been working on a project in Flatwoods, what the group calls "a life-changing, one-week mission trip" involving challenging construction projects.
Millstone resident Betty Price organized the bottled water delivery to local residents.