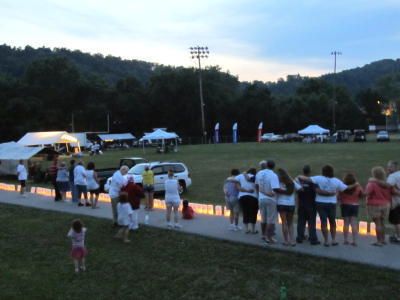 As darkness falls, families and neighbors
recall the battle against cancer
The Luminary Ceremony is the soul of the annual Relay For Life, this year held Saturday at Wayne Underwood Field in Grantsville.
At dusk the participates quietly remember those whose lives have been touched by cancer. In the soft glow of the candlelight, they reflect on the courage and strength of all who are affected by cancer.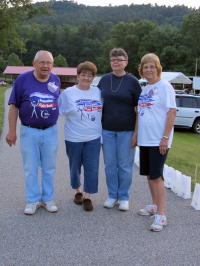 Relay walkers (L to R) Rev. Carroll and Dorothy McCauley,
Emily Gainer and Roberta Wilson (left) and cancer survivor
Helen Morris, publisher of the Calhoun Chronicle makes the loop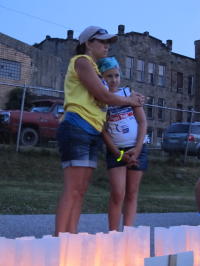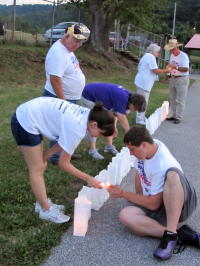 Family members light their candles of remembrance
The lighting of the luminaries as the names are read, this year by Richard Welch, is a long list of community people who have survived the dread disease and many who did not.
The annual fundraiser contributes to the ongoing fight to find a cure.