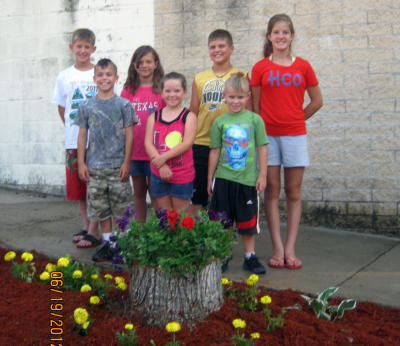 Front (L-R) Garrett Frederick, Summer Parsons, and Chase Parsons
children of Robby and Stephanie Parsons; Back (L-R) Jordan Yoak
son of Eddie and Donna Yoak; Kaylin and Adam Parsons children of Paul
and Lori Parsons; and Carissa Yoak daughter of Eddie and Donna Yoak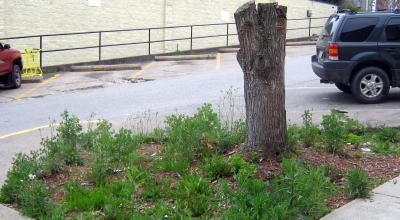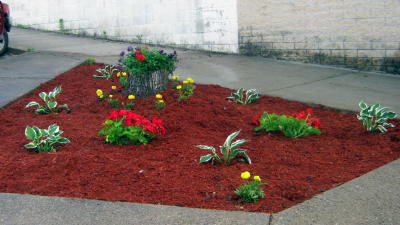 Before and after (see the kids in action below)
Nieces and nephews of Kaye Yoak under her direction did a little sprucing-up in Grantsville, Tuesday as one of their summer projects.
Each summer Kaye encourages the children to donate time to their community.
With a little help from some willing adults, the children cleared and planted flowers in a space beside the Dollar General Store parking lot.
Kaye says, "I'm very proud of them. They worked hard. I want them to learn to take pride in the community they live in and not to be afraid to jump in and help do projects that makes our town shine."
"Maybe, this will be a step that will encourage others to take a small section and spruce things up so our little town will shine from one end to the other," said Yoak.