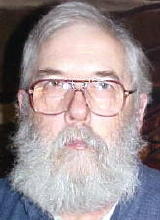 By Alvin Engelke
alvinengelke@hotmail.com

Jim Bush was involved in an accident and is now laid up with two broken ribs, a leg injury, etc.

Mary Newton, son & daughter-in-law, came in for the Belt reunion. Steve continues to be on the mend but decided that the journey back to West Virginia was pushing matters somewhat, likely a wise move.

Rev. Keith Belt filled his regular appointment at the Burning Springs M. E. church.

Euell Russell managed to tip his wheelchair over but was not injured.

The Wirt road crew has been laying hotmix on W. Va. 5 between Creston & Burning Springs. They were also mowing the grass along roads in the Creston area.

H. Wayne Nida had a handicapped ramp built on his home.

The political "leaders" of the state had a big convention and resolved to support the Big Eared One even though his EPA has declared war on West Virginia agriculture, forestry and coal mining. In addition the EPA has been making noises on the national scene that hydraulic fracturing is bad perhaps sending a signal that [if all goes right] fracturing will be banned after November 6. That would leave gambling and tatoo parlours as the states two major industries since chemicals are also bad as is crude oil. Certainly does make one wonder and explains why certain current elected state wide officials refuse to help state residents in their battles with EPA. Someone said coal employment was up but mining facilities are being torn down for scrap down in the coal fields. Perhaps the numbers are being cooked as are the ones for "green" jobs as the kid who works in the recycled record shop is counted as "green". Maybe "Slick" Justice is counting his workers at his resort in Greenbrier County.

Talk continues about the candidates for W. Va. Commissioner of Agriculture inasmuch as one of them lives in a posh condo in Charleston and quite some time back sold his home in the district he represents.

Speaking of EPA, that's the outfit that said "you go in and crucify the first five you find and then the rest cause no trouble", it seems that if one asks questions about the top brass there that armed agents come to your door asking citizens to "clarify their positions".

Chesapeake Energy and leader Aubrey McClendon continue to be in the news now that folks learned that he had company employees working on his personal projects (15,000 hours in 2010) and took $1 million worth of personal flights in 2010 & 2011 including trips to Bermuda where the McClendons own vacation properties. The CEO has $1.5 billion in loans from EIG Global Energy Partners, an outfit that does substantial lending to Chesapeake. Chesapeake has been offering 18% royalty in their leases but, when one reads the fine print, it is net after expenses.

Antero had a little bad luck when they were drilling in Harrison County. Seems, even before they ran the surface string, they hit a big aquifer and drilling on air the wells began to act like geysers and a few homes had to be evacuated. Antero had been paying $5,900/acre & 21% to individuals where they really wanted the leaseholds.

Bucks are now in the velvet and one has antlers that are already a foot long. Lightening bugs are out and a while back a few 17 year cicadas (locusts) came up from the ground.

Travelers who were in Virginia reported that gasoline there is less than $3.20/gallon.

Eastern American (ECA) announced that they had completed their Marcellus shale well in Hacker Valley District of Webster County. 27 more Marcellus wells were permitted last week as well. The drilling has shifted to the areas that have "wet gas" or natural gas that is rich in drip gas, etc. In the settlement agreements in the East Resources class action suit (wells now operated by HG REsources), plan A gives the company all the goodies in the wet gas. For comparison purposes, Aubrey McClendon said a 4 million/day dry gas well would make $13,000/day but a wet one would make $38,800. One needs to be careful about what one signs.

The price of local Pennsylvania grade crude oil fell to $83.40/bbl with drip (ALS) fetching $72.17/bbl, Marcellus & Utica light $75.56 and medium $84.90.