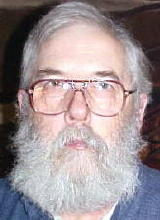 By Alvin Engelke
alvinengelke@hotmail.com

A number of area residents took in various activities at the Wood Festival in Grantsville.

A big crowd was on hand Saturday evening for the big auction at the Creston Community Building. Lots of folks took home bargains. Ted Grimm and Debbie were down from Erie Pennsylvania. Seems Debbie celebrated one of those "watersheds" that happened to others decades ago.

Rev. Keith Belt filled his regular appointment at the Burning Springs M. E. Church & served Holy Communion. His mother is scheduled for heart catherization.

Teddy Parsons said he wasn't cutting any more hay until the carnival left Grantsville. The Wood Festival did bring rain which was needed everywhere except in the hayfields. Local streams are now muddy.

There were several wagons, teams of horses, spans of mules and individual riders in the wagon ride over in the environs of the Methodist Camp (old Lucy Goff farm) on Spring Creek going toward Spencer.

Construction continues on the new Barry Miller house at Annamoriah. The first story walls are now all up.

Leota Workman is undergoing therapy at Minnie Hamilton Health Care center after falling and breaking a hip. Daughter Barb is the head care giver.

Charles Russell was calling on brother Euell, Ray Gumm an d Parris Parsons at Miletree over the weekend.

W. Harrison Schenerlein IV was visiting family in Creston and checked out the local boat ramp which is somewhat lacking on routine maintenance.

Alvin & Nancy were visiting Mr. & Mrs. Adam Yates in Virginia over the Decoration Day weekend. They all spent some time at Adam's grandfather's vacation home in Pendleton County.

Sgt. Thomas Fluharty, USA, Retired, was attending to business in Spencer.

The Wirt road crew was placing cold mix in some of the imperfections in the surfaces of local roadways. It is hoped that substantial quantities of hotmix will soon arrive to make the rough smooth once again.

Donna Sue Ferrell was consulting with her physician.

Steve Loudin was attending to business in Grantsville one day last week.

The Starcher family that lives in the old Starcher home place on the former Millard Fillmore Simmons place on Ground Hog have a fine looking potato patch that is now in bloom.

A new oilfield place has opened up in Spencer were the former Duffield Manufacturing facility was located. It was understood that Noble Energy and Mother Hope (Dominion) are building a bridge to the location of the Marcellus pad near Normantown. Mother Hope will use the bridge in the construction of the new gas line coming from Minnora to Jones Station at Lockney. Landowners between Jones Station and Newberne have been contacted about next year's pipeline project which, it seems, is for much more than a 16" line. One landowner told the Hope man, "You already have 5 (five) rights-of-way across my land. Why are you doing a timber cruise and acquiring 200 additional feet of right-of-way? Can you not use your existing easements?"

It was reported that Bluescape, the outfit that drilled wells near Richwood and had been flaring them since last August has finally shut in the well "up the Saxon hollow" near Fenwick in and is now drilling a new lateral on the same pad. It was leaned that the well was considered to be the best Marcellus well drilled in West Virginia at the time and that large amounts of liquids were hauled away which is why the guards would not allow others to see the well location. The liquids were not "waste products" but high dollar condensate or drip.

The Wall Street Journal reported that the Sierra Club has now come out against natural gas as a fuel, energy source and source of raw materials. It was noted that "the greens" supported natural gas when it was $8/mcf and "in short supply" as a bridge fuel [to Nirvana, wind mills that don't kill bald eagles, solar panels & political hot air that fuels the economy] but now that gas is abundant & cheap it is now bad. Some note that "there now is no urgency to bankrupt the nation to get "alternative energy". Apparently the plan is to have EPA ban hydraulic fracturing and shut down all drilling in the nation. Of course this would be after the November election.

The average May price for local Pennsylvania grade crude was $93.2687/bbl and the current price has dropped to $82.53/ with condensate (drip) fetching $71.43, Marcellus & Utica light $74.79 and medium bringing $84.03/bbl.

While natural gas fetches less than $2/mcf locally the same gas would bring $20/mcf on the Singapore market. However, the Big Eared One will not allow it to be exported and, of course, risk a collapse in the local oil & gas industry since the price is below present production costs. Exports would resolve the current, apparently short term glut, and stabilize prices, provide employment, etc. The Japanese, who have their nuclear reactors shut down, do not have enough electric generating capacity to cool their skyscrapers and they have been begging in the oval office but to no avail. According to Dominion, one of the firms that wants to export LNG, the Japanese do not qualify as a proper "trading partner" according the the folks who reside in the swamps along the lower Potomac. On the other hand, China which is building all sorts of military things to kill us all is "good" and can get our met [coking] coal to make steel.

Those who have not had occasion to do any banking lately may be in for a surprise when they run afoul of the Dodd/Frank federal bank regulations to "protect people from their bankers". Bill Gates noted that with the new rules he could not have started his business and it is generally felt that the new rules are to keep folks from doing anything as both b ankers & borrowers have their hands tied up with absurd red tape. Locally banks are "advised" not to fund oil & gas operations as "they are risky". Now many of the big players in the Marcellus & Utica fields are foreign companies and nations that don't have to answer to the likes of Barney Frank and Chris Dodd the former senator who made so much money while "serving the nation" that he was able to buy a castle in Ireland.