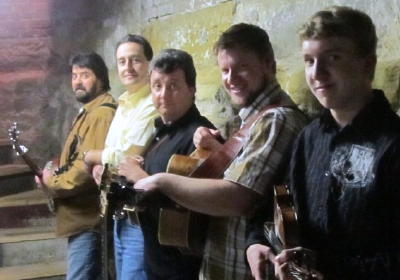 Well-known regional performers Johnny
Staats and the Delivery Boys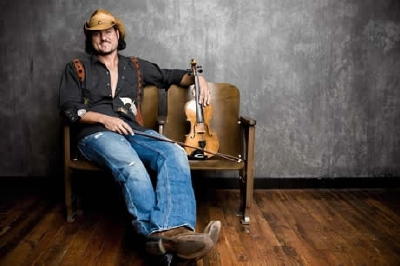 Chris Higbee (formerly of the Povertyneck
Hillbillies) will light up the stage
Today is the grand finale of the 50th Calhoun Wood Festival.
After a day of rain, today's forecast is brighter.
SATURDAY SCHEDULE:
8:30 am 5K Walk/Run and Kids Run sponsored by State Farm Insurance, Tim Moore, Agent (Courthouse Steps)
9:00 Booths Open
9:00 am - 5:00 pm Antique Show - Wayne Underwood Field) Sponsored by Ullum Oil and Gas and Furr's Auto Sales
10:00 am - 6:00 pm West Virginia Forestry Association Exhibition - Wayne Underwood Field
10:00 Kids Day Activities sponsored by Loren B. Howley
NOON - Grand Parade featuring Parade Marshal, Helen Hamilton
12:30 Registration begins for Corn Hole Tournament (Wayne Underwood Field)
1:15 50th Anniversary Tea for Past Queen Flora Contestants, Past Parade Marshals and Founding Wood Festival Committee Members.
1:30 Corn Hole Tournament Sponsored by Change the Future West Virginia and Hersman's Apprasial LLC. (Wayne Underwood Field)
12:45 (main stage) 50th Anniversary Celebration, Introduction of Past Queen, Parade Marshals and Recognizing Founding Members
1:30 - 3:00 West Virginia Bluegrass Alliance
3:00 - 3:45 Tom and Carol Wriston, Classic Country
4:00 - 5:00 Rustic Highway, Progressive Country sponsored by Houchin Construction
5:00- 6:45 Kowboyz County, Western and Karaoke(In front of Calhoun Realty) Sponsored by Hardmans Home Center
6:45 - 7:30 Mountain Rhythm Cloggers on Main Street
7:30 - 9:00 Minnie Hamilton Health System Presents Johnny Staats and the Delivery Boys
9:30 - 11:00 WalMart presents Chris Higbee
11:00 Grand Fireworks Finale sponsored by Calhoun Banks.