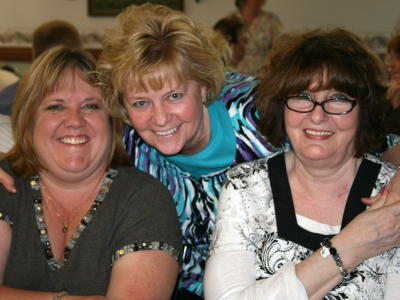 Gilmer staff (L-R) Ronda Williams
RN, Beverly Ford and Judy Miller RN
Submitted by Barb McKown
The 2nd Annual Minnie Hamilton Health System Nursing Excellence Awards banquet was held May 10th at the Calhoun County Committee on Aging with a full program of remembrance and recognition.
Opening the awards was new MHHS CEO Steve Whited followed by prayer, led by Shannon Anderson. Following dinner and a slideshow, guest speakers Nina Smith and Geraldine Hupp shared how their lives have been affected by their nursing careers.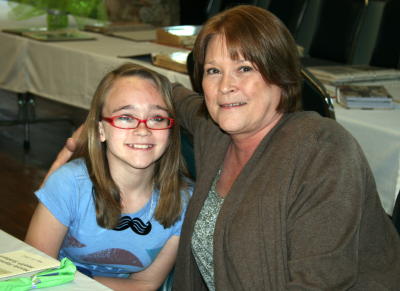 Denise Starcher RN with daughter Mel enjoy the festivities
Nursing Supervisors Kim Houchin and Nina Smith presented the Nursing Excellence Awards to: Trudi Anderson, Mary Blair, Amber Boak, Jennifer Bradley, Darcie Clark, Stacey Frederick, Dawn Fox, Julie Garrett, Kelly Goff, Greg Hawkins, Kim Houchin, Tanya Knicely, Lean Newell, Joann Parsons, Cheri Richards, Lydia Richards, Tischa Satterfield, Denise Starcher, Lela Starcher, Stacie Starcher, Vicky Stull, Rebecca Swisher, Nora Swisher, Lisa Umstead, Ronda Williams and Pattie Wilson.
Director of Nursing Kim Houchin said, "I am honored that I get to work with these individuals every day. I am proud of the commitment and compassion that our nursing staff at Minnie Hamilton has for our patients. I look forward to seeing what the future holds and who we will be honoring next year."
A special thank you goes out to Crystal Brewer, Carolyn Lemon, Heather Carter and Craig Gherke for all their help. Congratulations to the 2012 Nursing Excellence Awards recipients.