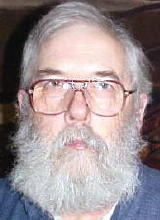 By Alvin Engelke
alvinengelke@hotmail.com

Rev. Keith Belt filled his regular appointment at the Burning Springs M. E. Church. Earlier he had been consulting with Dr. Gilbert in Grantsville since he had an infected tooth and didn't get to go visit kinfolk in the Cleveland area.

The Little Creek church centennial celebration was held Sunday at the church and at the Creston Community Building where food was served which included Ellen Hedges' home made noodles.

It was reported that the old coon hunter, Burt Marks isn't doing well.

Doris Ann Hopkins Westbrook passed away after a fight with cancer. She was in the Tom Alec Hopkins family. Funeral arrangements are incomplete.

Peanut put up some hay at Creston and others elsewhere also put up some first cutting in fine shape. Some folks have some fine looking potato patches and the USDA has some "fine looking multiflora rose & autumn olive patches." Some feel that the USDA folks, including the retirees should be made to cut down and grub the roses using only hand tools for say 10 hours/day, six days/week, etc.

The Big Eared One has sent $600 million taxpayer dollars to Nigeria for "aid". Nigeria has been in the news because of the slaughter of Christians in that unfortunate country by Boko Haram, a Moslem group dedicated to the eradication of Christianity. However, "our wise ones" who are spending our tax dollars there say there is no slaughter of Christians, only an argument over land and an incompetent national government. Nigeria is an oil rich country where all the natural gas (billions of cubic feet) are all flared off [but of course there is no "global warming"].

A good crowd was on hand Saturday for the oil & gas meeting at the high school in Elizabeth. The plan is to get a large number of property owners together to lease the Marcellus and receive a fair price & royalty such as was paid for equivalent property in Texas, Louisiana, etc. In another world class oil field [not in America] the company is paying 50% royalty. Cabot which is a major owner of oil & gas rights in Wirt County gets 25% royalty for their property. Those who have not yet signed up should contact Jim Lydon. In addition to Wirt County substantial acreage from surrounding Wood, Ritchie, Calhoun, Roane & Jackson Counties has been pledged. Some of the quick buck artists who are trying to get leases to sell have been Pooh Poohing the venture but the company that was the winning bidder with the Preston County Alliance (a similar situation) has expressed great interest. The Marcellus and the deeper Utica formations are both world class oil & gas fields with the Marcellus perhaps [depending on how the Utica works out] being the largest gas field in the world.

Adam & Anna Yates participated in the 3 mile Warrier Dash obstacle course such as was recently featured on "Fox & Friends" morning Tee Vee news show.

A couple on a four wheeler were taking photographs with a high dollar camera for some reason.

The closure of the southbound I-77 from Mineral Wells to Rockport caught many off guard and questions are still being asked as to why no one was told as there are radio stations and such serving the area. It was learned that there was no talk about the closure on the "state radios" so when workmen in Wirt County were asked by travelers how to get to I-77 SB, they told them to go back to Mineral Wells. Later it was learned that a big hole came in a bridge near the beer depot along the interstate.

It was learned that coyotes have been killing calves on Yellow Creek and that in another section there is a pot bellied pig that goes around eating dog food and has been checking out gardens. It is understood that there are cast iron skillets waiting for some fresh sidemeat to fry. Also it was reported that the rabbit cops fined a fellow "for having too many bobcat hides".

The Big Eared One's literary agent (the outfit that promotes & sells his books) had in their brochure published first in 1991 that he was born in Kenya and the on-line version of the booklet said the same up until 2007. The biography was, of course, supplied by the author but now that the booklet has come to public attention someone said there was "a typo or a proofreading error".

The Creston benefit auction will be Saturday June 2 at the community building.

The price of Wirt County natural gas with a BTU factor of 1.173 sold to Mountaineer Gas in April was $1.8768/mcf while the price of Pennsylvania grade crude oil dropped to $90.78. Appalachian Light Sweet, now called condensate or drip is $78.13 with Marcellus & Utica light fetching $82.13 and medium bringing $92.28/bbl.