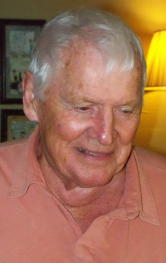 A memorial service is set for 1:30 p.m. Monday, May 21, at he Bethlehem Cemetery near Grantsville for Dr. Charles Albert "Mug" Stump, 84, who died Christmas Day, 2011.

Stump's roots were deep and wide in Calhoun County, having practiced medicine here in the 1950s before having a long medical career in Daytona, Florida, where his patients said "He was the kind of physician who made you feel you were the only patient that day."

His accomplishments and recognition as a physician have been widely recorded, but he never forgot his Calhoun roots, his ashes will be returned to its sod beside his father and mother, Albert and Gladys Weaver Stump.

Old acquaintances, former patients and relatives are welcome to attend the brief ceremony.

See obituary Charles A. Stump, M.D.