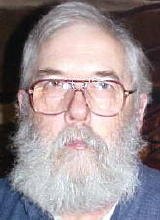 By Alvin Engelke
alvinengelke@hotmail.com

The Little Creek Community Church will celebrate its 100th anniversary on Sunday, May 20 at the church. Former residents, family, friends, etc are urged to come, bring pictures, memories, etc. and enjoy the day.

The Wirt County Oil & Gas group will meet Saturday, May 19 at 9 A. M. at the high school auditorium in Elizabeth. All interested property owners (Wirt & surrounding counties) are urged to attend this very important meeting.

There will be a wagon trail ride June 1 & June 2 at the Methodist camp [the old Lucy Goff farm] on Spring Creek near Spencer. Bring a covered dish and food & drink for the ride. Take the first road past the Methodist center on the left, go through the gate to the picnic shelter on top of the hill. For details call Jim or Barbara Bush at 304-927-4501.

Jim Bruce brought the message at the Burning Springs M. E. Church as Rev. Keith Belt was spending time with kinfolk in the Cleveland area. The Sunday School lesson covered the Good Shepard and how false teachers & leaders would lead the flock astray with the northern kingdom being a prime example. Just now, centuries later the remnant of the tribe of Manassah is now returning from India. Also the P. C. version of the ministerial association in Salem Massachusetts decided to allow a Wiccan practitioner (warlock) into their group. My how things have changed.

The Panhandle Support group was calling on Charles Russell who had Sunday dinner at Miletree with brother Euell, Ray Gumm & Paris Cottrell. Cleanup continues after the washout last week at the head of Yellow Creek [including Klipstine], Bull River [Bennett's Mill Run], Lower Leading Creek, Trace & Laurel of Tanner, etc. Bridges were moved, culverts washed out and rock removed, fences relocated and, of course, hay was 'rinsed'.

Brandon Ferrell spent the weekend visiting Mr. & Mrs. Carl Ferrell & Jeremy.

On June 2 there will be the donation auction at the Creston Community Building. This is the one where folks get rid of items they no longer want and others come and look for bargains. One man's trash is another man's treasure. There are some excellent lawnmowers and other items. Call if one has items that you want in the sale.

Chestnut Run resident Bill McFee had been on the mend but had a setback on his recovery.

C. Burt Marks has been having both good and bad days recently.

The national news folks have been having a great time making fun of W. Va. because the federal convict won a number of counties against the Big Eared One. The "elite" said W. Va. was populated by a bunch of "bigoted ignorant people who didn't appreciate or understand excellence and brilliance" while others said the vote was in response to the federal attack on coal. Burning Springs went big for Judd even though there really isn't a history of coal mining in the area. It seemed to be more "anybody but the Won" and most knew nothing about the other candidate. Broadway Joe & Earl Ray the puppy breeder also said they weren't sure if they were going to vote for the Big Eared One but such seems to be said only to firm up their re-election campaigns as both have worked overtime to implement Obamacare and Joe, who had always said he was "pro-life" voted for federal funding for abortions (baby killing). Even W. Va. for Life finally caught on that he had been leading them on for years and said No to him. The report that certain "supplements, etc." are made from aborted baby tissue, while turning stomachs hasn't helped matters any at all.

Work has started on the 16" gas line that goes from the former Olga Postalwait property on the West Fork to Jones Station at Lockney. The compressor station hasn't been built yet nor have the wells been drilled that will feed into the station. While EQT (Equitable) has almost no wells in Roane County it was learned that they have acquired facilities on W. Va. 36 between Spencer & Walback. EQT is very active in drilling Marcellus wells and drilling has shifted to the "wet" area of the play which is the local area and environs. EQT recently traded some Marcellus acreage to the east of the local area to Antero for $6,000/acre and a 9% ORR [override].

Wishguard, a Pennsylvania based outfit that is "picking low hanging fruit" said the folks in Wirt County would be lucky to get $700/acre for their properties as it is too far away even though Noble paid $17,600/acre for some Marcellus on Goose Creek. They also said local officials should provide them with lists of property owners. Wood County state road man Tom Badgett is now working for Wishguard.

A resident of the Richwood area said Bluescape was not hauling drip [condensate] from the wells they have been flaring up there since last August but that they have been hauling the water out of the ponds and dumping it down wells under the strict supervision of the DEP. He could not give any reason why folks are kept away and why the wells "must be flared". There is also a local fellow who has some "ocean front property" for sale in Spring Valley too.

The price of gasoline has dropped to the $3.70 range in the Parkersburg area while the price of local Pennsylvania grade crude dropped to $94.08/bbl. Condensate or drip is$81.25, Marcellus & Utica light $85.07 with medium fetching $95.58/bbl.