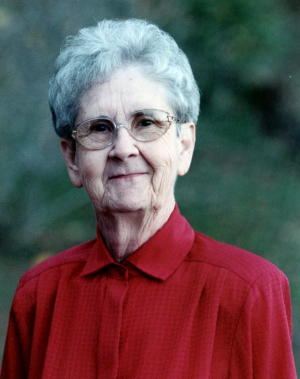 Helen Hamilton 50th Wood Fest Parade Marshal
Grantsville resident Helen Hamilton has been named 50th Anniversary Wood Festival Parade Marshal.
Living atop a hill above Grantsville, Helen has looked across the river to see the Wood Festival for much of the last half century.
"Anyone who knows Helen knows that when they see her, she will always have a smile and a kind word," said festival organizers.
Helen Kight Hamilton was born November 12, 1929 to Dallas and Gene Hope Kight and grew up at White Pine. After the third of three major floods wiped out most of the buildings they moved to higher ground at Pleasant Hill.
Helen married lawyer Victor Hamilton in 1949. They had three children, Janet Hamilton Coberly, Victor Hamilton and Roger Hamilton. Her son, Victor died in 1997 and husband Victor passed in 1998.
Helen has been a member of Knotts Memorial United Methodist Church in Grantsville for 60 years, and has been a member of the Grantsville Jr. Women's Club and both a 4-H and Girl Scout Leader.
"It is an honor for the Calhoun County Wood Festival Board of Directors to name Ms. Hamilton parade marshal." said officials.