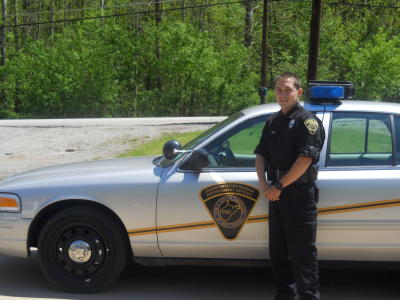 Former Grantsville Police Chief and Calhoun Deputy Sheriff Jeff Starcher has been hired as an enforcement officer in the Transportation Enforcement Division of the WV State Public Service Commission.
Starcher, a graduate of the WV State Police Academy, will be primarily working in Calhoun, Wirt, Wood, and Ritchie County, he had been primarily based at the Mineral Wells Weigh Station in Wood County.
Starcher has completed federal motor carrier courses through the Federal Motor Carrier Safety Administration in Charleston.
His division regulates commercial class and private motor carriers and operate the states weigh stations, conduct traffic stops, and conduct special enforcement assignments (such as road checks and brake safety checks).
"I take great pride to have the honor and privilege of serving the State of WV in addition to Calhoun County," Starcher said.
He is the first Enforcement Officer to represent the State of WV and the WV Public Service Commission from Calhoun County.
His division was ranked #1 commercial motor vehicle enforcement agency in the nation for 2011.