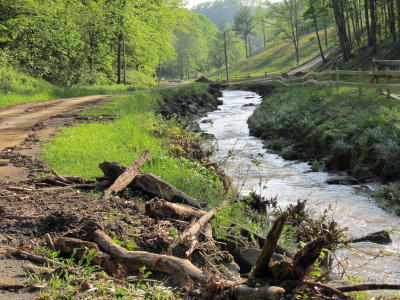 Bull River lived up to its name as water rushed down
the narrow valley early Saturday morning, covering the
bottom land, roads and washing out bridges and culverts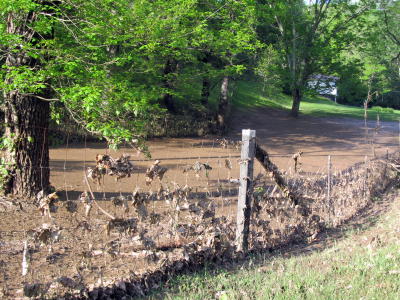 Water three or four feet high came
out of Bull River over State Route 5
A cloudburst or heavy rainfall struck the Bull River section off WV Rt. 5 east of Grantsville about 4 a.m. Saturday, flooding the narrow valley, roadway and causing some damage.
Locals refer to such events as a "wash-out."
The county was under a flash flood watch until 6 a.m. Saturday.
A few houses got water damage, with one dwelling on Rt. 5 getting three feet of water in the garage.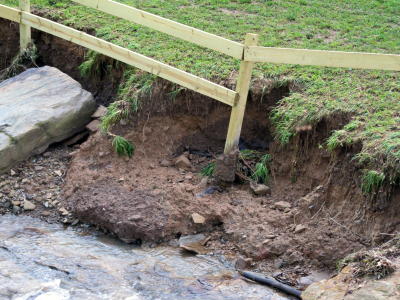 The wash out eroded stream banks ...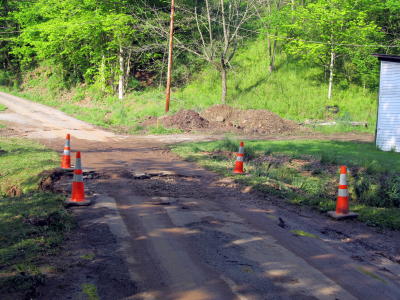 ... and caused damage to the highway
Several bridges and culverts got washed out, and the main highway received some damage.
The creek banks showed some erosion from the storm.
Most residents slept through the event to be awakened by high water at daylight.
Both the Little Kanawha River and the West Fork have elevated water.