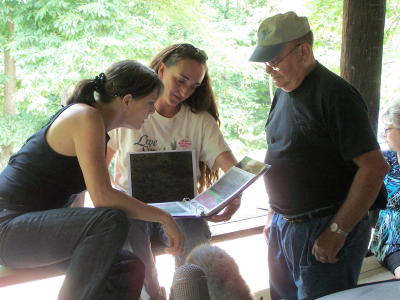 Maria Gunnoe (center) sharing her story with country
singer Kathy Mattea (left) - "This is not a story.
This is our lives," she said (Hur Herald Photo)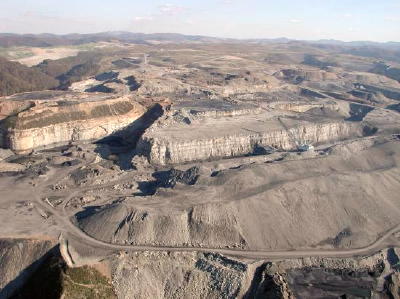 Kayford Mountain is one of many that Gunnoe considers an
assault on nature and people's lives (Vivian Stockman Photo)
In the heart of Appalachia, where the coal industry wields enormous power over government and public opinion, lifelong resident Maria Gunnoe has been fighting against environmentally devastating mountaintop removal mining and valley fill operations.
The Ohio Valley Environmental Coalition says the veteran activist from Bob White WV has won the Wallenberg Medal from the University of Michigan.
Gunnoe will receive her award in October, named for Michigan alumnus Raoul Wallenberg, who saved the lives of tens of thousands of Hungarian Jews during World War II.
The university said in its announcement that Gunnoe's work exemplifies courage and commitment to Wallenberg's humanitarian values.
Gunnoe is the 22nd winner.
Last year, the award went to Aung San Suu Kyi, a Nobel Peace laureate who has fought for democracy and human rights in Burma.
Gunnoe has already won the internationally acclaimed 2009 Goldman Environmental Prize, among several others.