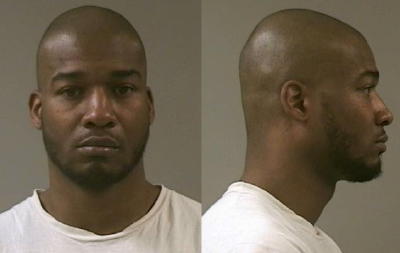 Matthew A. Davis
1501 Pierce Avenue, Niagara Falls, NY
Date of Birth: 10-10-74
6'2", 185 lbs.
Submitted by Sgt. Greg Collins
Parkersburg Police Department
The Parkersburg Police Department is working with New York State Police Violent Felony Warrant Squad in the search for a murder suspect.
Matthew A. Davis is currently wanted by the Niagara Falls (NY) Police Department on the charge of second degree murder. The charge stems from the August 22, 2011 murder of Antoine Bradberry.
A fugitive investigation by the U.S. Marshals Service Fugitive Task Force determined that Davis fled from Niagara Falls to Parkersburg following the murder. During that investigation, information was developed that he was residing in Parkersburg and may have been working as a barber. Davis was also believed to frequent clubs in our area. There was also unconfirmed information that Davis may have traveled to the Charleston area.
Law enforcement has been unable to locate him and are asking for the public's assistance. It is unknown if he is still in the Parkersburg area.
If anyone has any information regarding Davis, you are asked to call Sergeant Greg Collins or any member of the Parkersburg Police Department at 304-424-8444.
Information will be kept confidential if requested.
*Defendants are presumed innocent unless and until proven guilty.