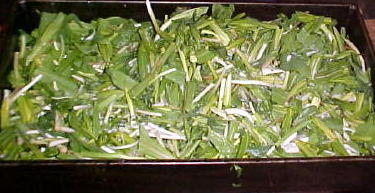 Big Otter Volunteer Fire Department will have their Ramp Dinner Sunday, April 15 beginning at noon.
The menu includes ramps, ham, bacon, fried potatoes, scrambled eggs, brown beans, cornbread, green beans, rolls, desserts, and drinks.
Cost is $10.00 for adults and children under 10 are $5.00.
Take I-79 to Exit 40, turn South onto Rt 16, 1/2 mile on the left at the Fire Station.