PARKERSBURG MAN BRANDISHES WEAPON -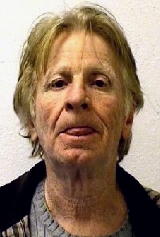 Parkersburg police responded to Kroger's in south Parkersburg in reference to a reported domestic issue. Officers were cautioned the man had a weapon and that possible shots had been fired.

Officers located Daniel Ray Watson, 68, in the driver's seat of a car and officers removed him from the car allegedly finding a pistol in his jacket pocket, to which he did not have a permit to carry.

Police said the female owner of the car advised officers that Watson did not have permission to have or drive the vehicle.

A second female victim told officers that she was speaking to Watson earlier from inside the vehicle when he allegedly produced a gun, pointed it at her, and told her to get out of the car.

Watson was taken into custody without further incident.

He was charged with brandishing a firearm, carrying a concealed weapon, and joy riding (variation of WV car theft charge).

He has been arraigned in Wood County Magistrate Court and released on a $15,000.00 bond.

WEBSTER COUNTY MAN ACCIDENTALLY SHOOTS SELF - A Webster County man is dead after what police say was an accidental firing of a gun.

State Police said they received the call just after 7:00 p.m. on Friday that a man was found dead at his residence on Point Mountain Road.

State Police said it appears the man suffered a gunshot wound after his gun accidentally discharged.

There is no indication of foul play.