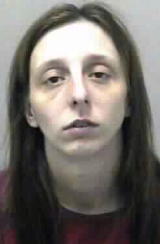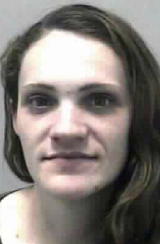 Crystal Dawn Bell (left) and Sarah Marie Shaffer
State Police have arrested Crystal Dawn Bell, 26, of Big Bend and Sarah Marie Shaffer, 22, of Widen, for grand larceny and conspiracy to commit a felony.
They are accused of stealing about $5000 of items from the Thomas Cooper residence on Walnut Creek, according to the criminal complaint, including musical instruments, flat screen TV, and flint-lock firearm.
The women, according to the complaint, pawned some of the items at Argle's Pawn in Gassaway.
The complaint, filed by Cpl. J. E. Kincaid, says Bell said she went with Shaffer inside the Cooper residence to use the phone, "But once inside Sarah said there is a lot of money to be made here."
Bell, who has multiple arrests in Braxton, Roane and Calhoun, is being held on $16,000 bond in Central Regional Jail.
Shaffer has been released on bond.