CALHOUN HAD THE SMALLEST WINTER SNOWFALL IN RECOLLECTION

MARCH AVERAGE TEMPERATURE 10 DEGREES ABOVE EXPECTED NORMAL 43.5 DEGREES

By Forester Russ Richardson

With the warm temperatures we have been enjoying this spring following the winter that never was, this is a small reminder of how variable the Calhoun weather has been in springs past.

By April 1, 2012 most area residents have already had to mow their lawns at least once, apple and pear trees were in full blossom and the flowering of forest trees including maples and oaks have been extremely heavy and produced a near record amount of pollen.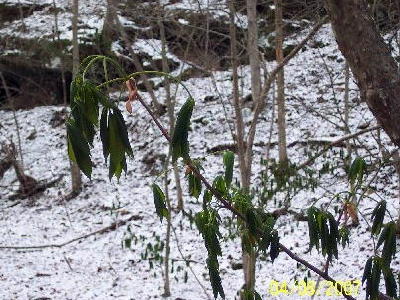 The morning of April 8, 2007 (above) we woke to a dusting of snow with temperatures in the low 20s and wind chills below 10 degrees. Nearly all early leaves were killed by the frost and lots of early frogs and tadpoles didn't survive with their puddles freezing solid.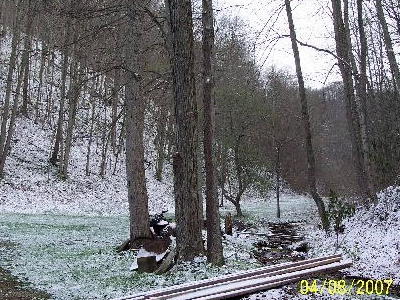 The high temperature for April 8, 2007 (above) barely rose above freezing and the snow hung on for a couple days before melting.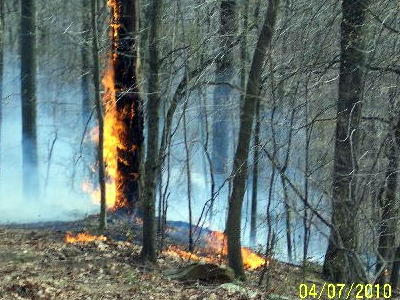 Just three years after (above) having a near record burst of frigid cold during the first week of April we had some very hot, dry and windy weather that caused the West Virginia Division of Forestry to declare a red flag warning for extreme fire danger.
Severe winds developed during the heat of the afternoon of April 7 and branches falling on power lines resulted in local forest fires.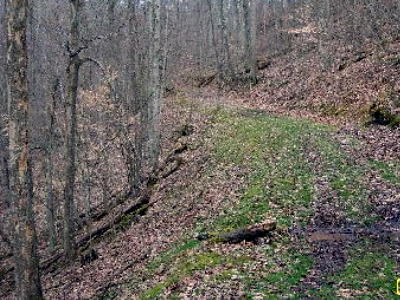 By the end of the first week of April 2011 (above) the ground had barely started to green up and very few trees had started to bud.
What will spring 2013 bring us?