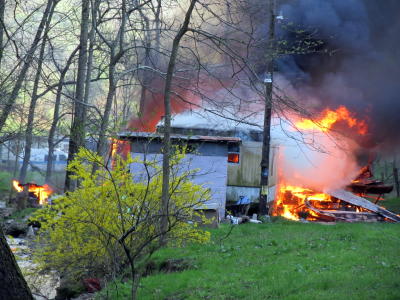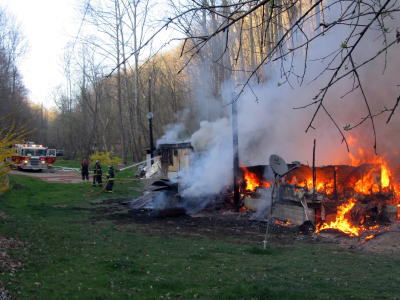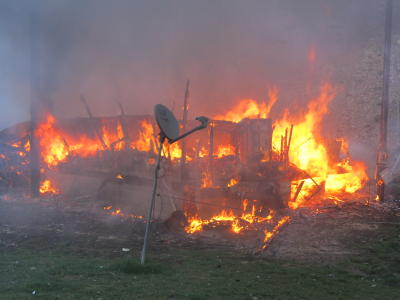 Voices from wooded hillside yell "Burn!Burn!
Burn!" as firemen start to fight blaze
MONDAY 5:45 pm (3/26) One or more male voices yelled "Burn!Burn!Burn!" from a heavily wooded hillside as firemen arrived on-scene to a completely engulfed mobile home on Sinking Springs Road, about two miles from Mt. Zion/Rt. 16.
The subjects continued to utter the words for several minutes as firemen began fighting the fire.
The mobile home is the residence of Ordie J. Rogers, 30, and his significant other Ashley Kreh, 21, recently charged with the murder of their two-month-old infant. Kreh is in Central Regional Jail on $750,000.00 bond and Rogers has been released on bond.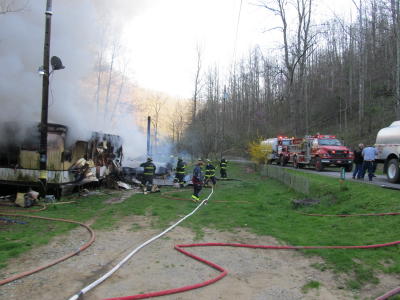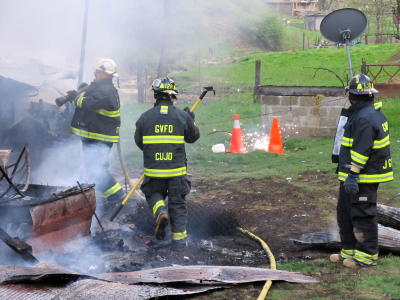 Grantsville and Arnoldsburg firemen fight blaze
Two units of the West Virginia State Police quickly arrived and began a search for the individual(s) validating the burning of the structure, as fire officials contacted the State Fire Marshals office.
State Police requested a police dog from Roane County to continue the search for the individuals likely connected to the fire.
The Arnoldsburg and Grantsville VFDs responded to the fire.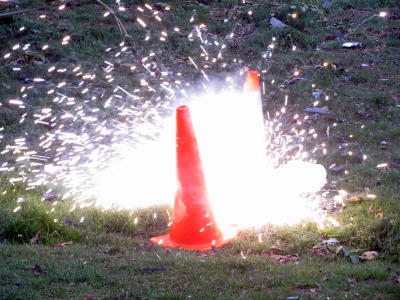 Downed electric lines create hazard for firemen
See    POLICE COMB SINKING SPRINGS AREA FOR FOR ARSON SUSPECTS - Mobile Home Belonged To Calhoun Couple Charged With Murder
See related story CALHOUN COUPLE INDICTED FOR MURDER OF TWO-MONTH-OLD DAUGHTER - Infant Suffered Skull Fracture