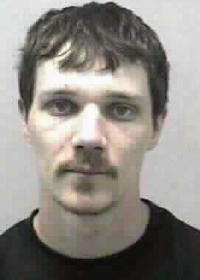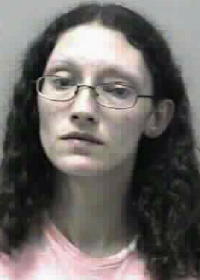 Calhoun authorities have arrested a Calhoun couple on multiple charges, charging one with the operation of a meth lab.
Trooper S. E. McCullough in Grantsville arrested David Matthew Jeffery, 28, for operating a clandestine meth lab and possession of a controlled substance, felony charges.
A criminal complaint says Jeffreys was also charged with the illegal possession of wildlife, including two turkey tails, a bobcat and a coyote, on warrants issued by NRP officer Charles Stephens. He was also cited with illegal burning.
Also arrested and taken to Central Regional Jail Saturday night, Amber Lynn Huffman, 28, who is charged with obstructing an officer and possession of a controlled substance, misdemeanor charges.
State Police say they went to Honeysuckle Lane in the Millstone area and executed a search warrant for game violations by NPR officer Stephens, and while executing the warrant discovered meth making items, and then sought a second warrant related to illegal drugs.
The criminal complaints lists numerous materials and items used for making meth, the police sending samples to the State Police lab.
The natural resources complaint says authorities, during a search, found and seized two wild turkey tails (not in season), an untagged bobcat fur and a photograph depicting a live coyote tethered to the Jeffery's residence.
Officers also say they discovered a dead coyote in a pig pen in the front yard.
Police went to the residence of Amber Lynn Huffman on River Street in Grantsville looking for Jeffreys to serve warrants.
Huffman, according to the criminal complaint, lied to the police about Jeffreys being in the residence, later discovering him in the attic, after which she was arrested for obstruction and drug possession charges.
Both subjects were taken to Central Regional Jail and have been released on bond.