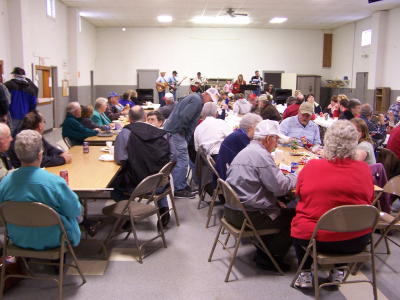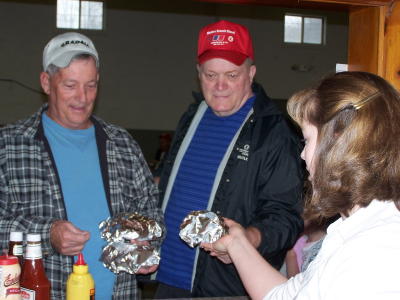 Arnoldsburg VFD Pork Roast has drawn
big crowd to melt-in-your mouth food
The Arnoldsburg VFD is returning with their famous pork roast.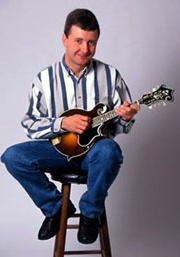 The music of Johnny Staats will be featured at 2 p.m. and God's Joyful Singers will perform at 3 p.m.
The roast has drawn a large crowd, enjoying the melt-in-your-mouth pork, either in a sandwich or with a dinner.
The event is scheduled today beginning at 1 p.m. at the West Fork Park at Arnoldsburg. Rummage sale begins at 10 a.m.
Dinners with all the fixins' will be $8, with pork sandwich, slaw, baked beans, chips and a drink - sandwich alone is $4.
A Community Easter Egg Hunt is set at 4:30 p.m. All children welcome.