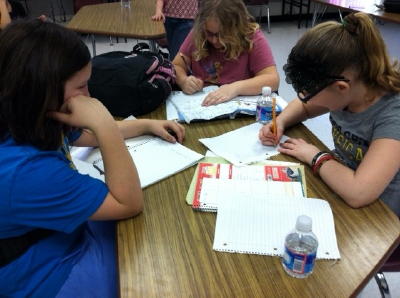 Students learn during a "study buddy" session
Submitted by Brandi Richards
Lead Heads Up! Instructor
Heads Up! is in its 5th session at Pleasant Hill Elementary. New classes this session were Scottish-Irish Dance and Healthy Snacking Can Be Fun.
A "study buddy" session is held from 3:30-4:00 for all Heads Up! students. This is a time for students to complete homework or study. A healthy snack is provided at 4 o'clock.
Students attend two classes each evening from 4:30-6:00 and then board buses to go home. Students are able to attend a variety of classes depending on their need.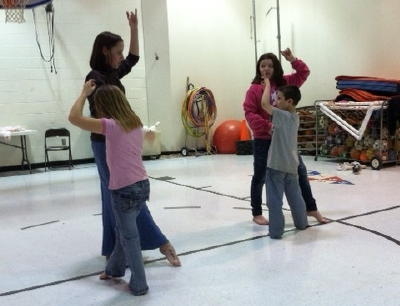 Students learning Scottish-Irish Dance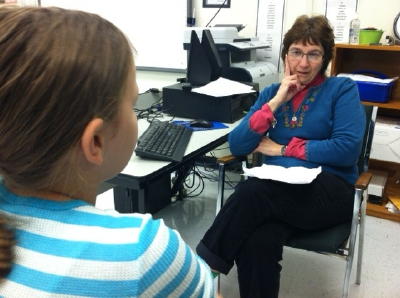 One-on-one tutoring is available for students
The classes offered were: Math Tutoring, Reading Tutoring, Recreation, Gaming, Arts & Crafts, Scottish-Irish Dance, and Healthy Snacking.
Students are also given character education once a session, this session's topic was bullying.
Lisa Walker visits the site once a session to Zumba with the kids.
The 6th and final session will begin after spring break. There will be other new classes added such as Gardening and Baton Twirling. Please feel free to sign your child up to experience the fun and excitement happening at Heads Up! Sign up flyers will be out the first week of April.

Students enjoy Zumba exercise with instructor Lisa Walker